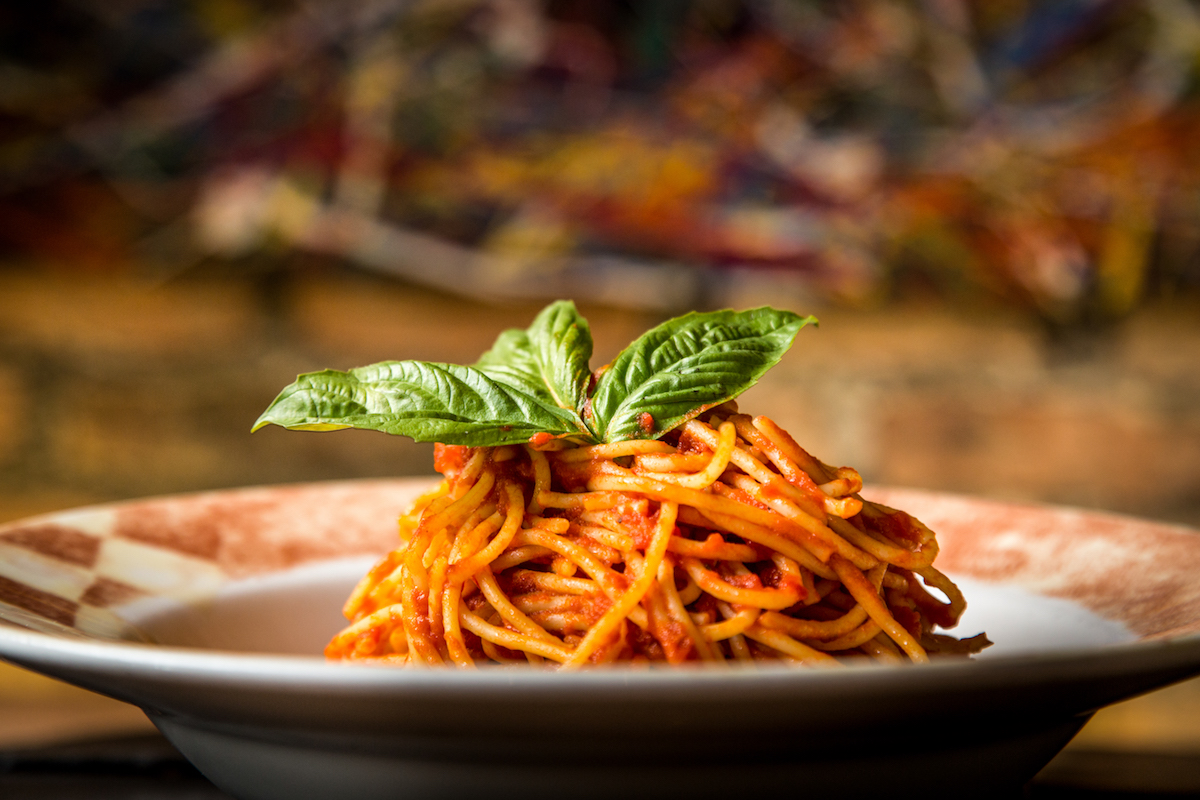 September marks the end of summer – but for Torontonians, it's the beginning of festival season. Stars flock to the city for the world-renowned Toronto International Film Festival, making celebrity sightings at local dining spots an everyday occurrence. To help diners make sure they find the perfect table during the festival, we're releasing our list of Toronto's Most Booked Restaurants During TIFF 2018 
This year, TIFF runs from September 6th to 17th, 2018. During that time, Yorkville, King West, Queen West, and the Financial District are ideal locations for those looking to dine out and possibly rub shoulders with celebs.
Restaurants with a view — Canoe and 360 The Restaurant at the CN Tower, — make appearances on the list, which also includes late-night hotspot Montecito, a collaboration with Hollywood director Ivan Reitman, gourmet vegan destination Planta, and pasta palace Cibo Wine Bar (pictured).
Toronto's Most Booked Restaurants During TIFF 2018 list is based on online reservations on OpenTable from September 7-17, 2017. OpenTable looked at restaurants with the most online reservations in Toronto, specifically the Downtown, Financial District, Entertainment District, Yorkville, Queen West, Little Italy, College Street, and King West neighborhoods. Based on this methodology, Toronto's Most Booked Restaurants During TIFF 2018, according to OpenTable, are as follows:
360 The Restaurant at the CN Tower
Byblos
Café Boulud
Canoe Restaurant and Bar
The Carbon Bar
Cibo Wine Bar – King St. W.
Cibo Wine Bar – Yorkville
Copacabana Brazilian Steakhouse Downtown
Drake One Fifty
Earls Kitchen + Bar – King St. W.
Figo
Jump Restaurant
Kellys Landing – Front Street
Ki Modern Japanese + Bar
Lena Restaurante
Luma
Miku Restaurant
Montecito
Oliver & Bonacini Café Grill – Yonge & Front
Patria
Planta
Reds Wine Tavern
Sud Forno
Terroni – Adelaide St. E.
Terroni – Queen St. W.
Let us know what restaurants you're dining at during TIFF 2018, and share your experiences with us here in the comments or over on Facebook, G+, Instagram, Pinterest, or Twitter.