At OpenTable, we believe that all meals were created equal. No, not what you're served because, obviously, spaghetti trumps a salad anytime. Rather, they are of equal importance. Breakfast, lunch, and dinner each represents an opportunity to treat yourself to a memorable dining experience. And yet – breakfast in America (ahem!) often gets short shrift. In the interest of encouraging you to make your first meal your best meal of the day, here are 9 top breakfast restaurants across the nation.
The Voya, Mountain View, California
The Voya bills itself as a place for executive dining — and delivers on that promise with its attention to detail. Tables are set with colorful Italian glassware and linens; made-to-order beignets are served with warm maple syrup and fresh-made whipped cream. Its Latin-American menu, served at lunch and dinner, leans more toward traditional American fare for its early-day offerings, with omelettes, Eggs Benedict, and steel-cut oatmeal, making it the perfect setting for a Silicon Valley business breakfast.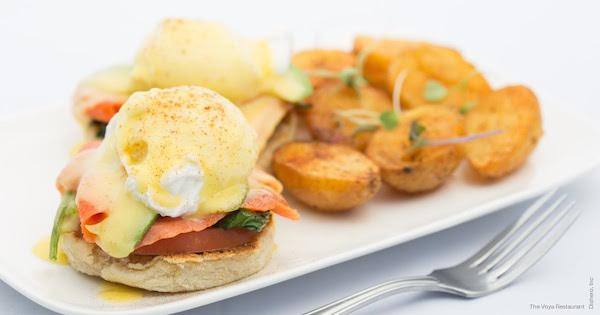 Blue Duck Tavern, Washington, D.C.
Locals and visitors to our nation's capital are stuck on Blue Duck Tavern, quite possibly owing to their coveted pecan sticky buns. Executive Chef Ryan LaRoche and Chef de Cuisine Brad Deboy spin innovative takes on your morning favorites, such as their BDT Benedict (which for fall 2015, is made with housemade pastrami, Brussels kraut, and a thousand island hollandaise) and buckwheat waffles. Even Donald and Hilary would agree that this is bipartisan dining at its best.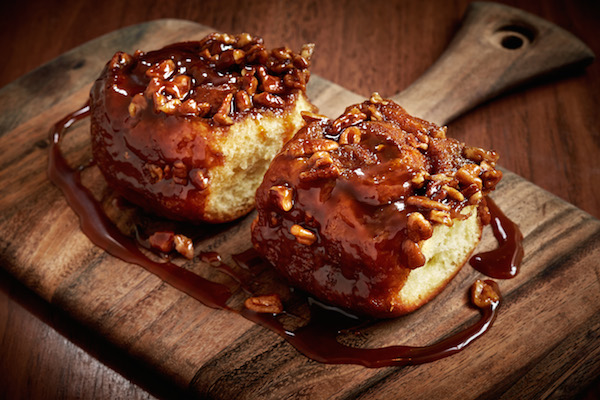 Sterling's Brunch Buffet at Bally's Hotel and Casino, Las Vegas, Nevada
Looking for a sure way to beat the odds in Vegas? You can always bet on breakfast at the indulgent Sterling Brunch Buffet at BLT Steak in Bally's Las Vegas Hotel and Casino where you will enjoy endless pours of Perrier-Jouët Champagne, Mimosas, Bloody Marys, and unlimited American sturgeon caviar (pictured). Then, choose from made-to-order omelettes, Alaskan king crab, truffle mashed potatoes, lobster tails, oysters, and plenty of gluten-free options. In addition to self-service, table service is available. Be sure to request a personally guided tour of all the offerings before you dive in.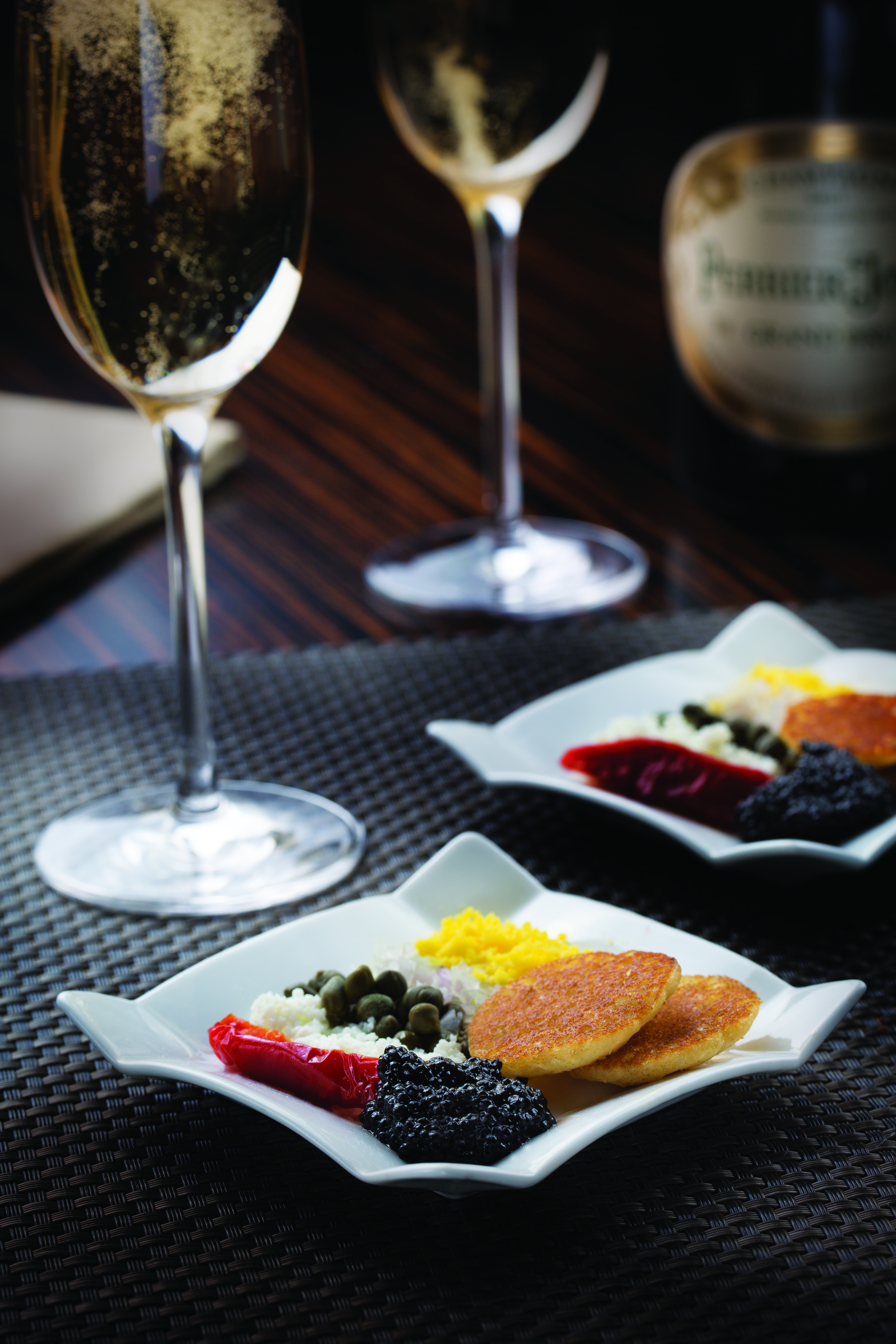 Farmshop LA, Santa Monica, California
Serving breakfast daily and brunch on weekends, Farmshop raises casual morning dining to the highest level using locally sourced products, such as duck eggs from Apricot Lane Farms. Pastries are baked fresh and served with Spring Hill Jersey Cheese Co. butter and housemade preserves. Plus, Farmshop's associated market will amply stock your pantry at home for the some takeaway goodness.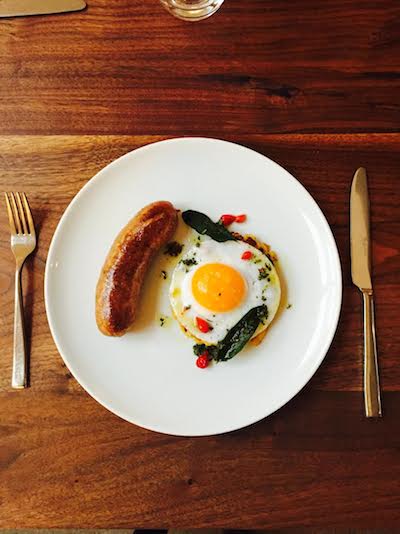 Anzu, San Francisco, California
For a very healthful and delicious variation on your day's first meal, try the traditional Japanese breakfast at Anzu in the Hotel Nikko. Salt-cured salmon is grilled to perfection and served on fresh white rice with a raw egg (I know, but trust me on this one: crack the egg, add a few of drops of soy sauce, mix it together, and pour it right on the hot rice. Awesome!), Japanese tsukemono pickles, and a bowl of miso soup. And if you are particularly adventurous, go for the fermented soybeans (natto) which, when topped with a little soy sauce, hot mustard, and chopped scallion, is a brilliantly healthful way to greet the day.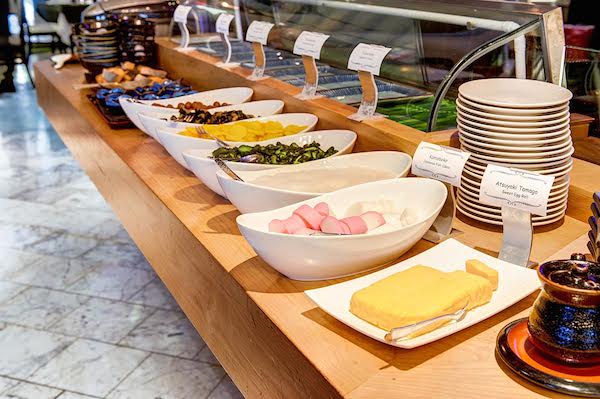 Weathervane, Chapel Hill, North Carolina
A natural offshoot of the gourmet specialty foods market Southern Season, Weathervane is the place to get your grits on while basking in the morning sun. What began as a deli café affiliated with the market is now a full-service restaurant and garden patio with breakfast served every day. Delicacies such as their Grilled Asparagus Benedict (pictured) feature eggs from Latta's Egg Ranch in nearby Hillsborough, North Carolina. No matter which way the wind is blowing, you'll always have a tranquil time here.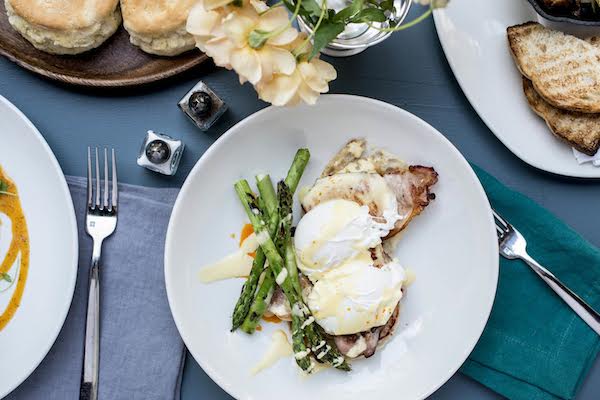 The Terrace Room, Pittsburgh, Pennsylvania
The very mention of the Blueberry Sausage Empanada with maple-whipped butter and orange zest served here will have you looking up flights to the PGH (unless, of course, you're fortunate enough to already live in this up-and-coming culinary destination). And, with three variations on Eggs Benedict from which to choose (traditional, crab, and vegetarian), you just might want to extend your stay by a few days. For a local treat, the Steel City Breakfast combines three eggs, bacon or sausage, and the restaurant's signature savory William Penn hash.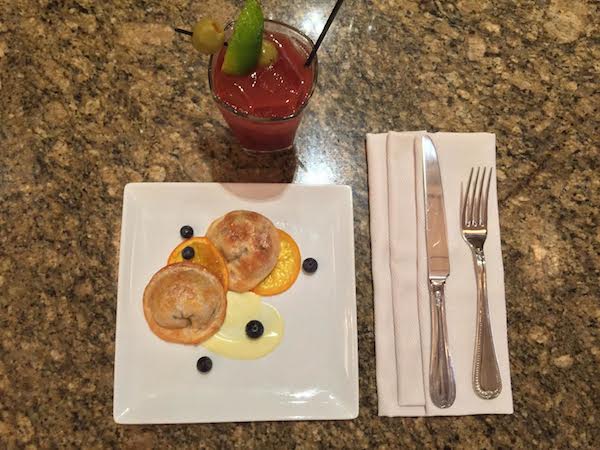 The Chalkboard, Tulsa, Oklahoma
Executive Chef Joshua McClure regularly spoils hotel guests of the historic Ambassador hotel, which opened in 1929, and neighborhood foodies with his sumptuous, 365-day-a-year breakfast menu. With dishes that highlight ingredients from local providers, such as Greer's Ranch House Sausage, from Pryor, Oklahoma, along with the Oatmeal Brûlée, made with seasonal berries and a brown-sugar crust, The Chalkboard is a stately and sophisticated beginning to the day.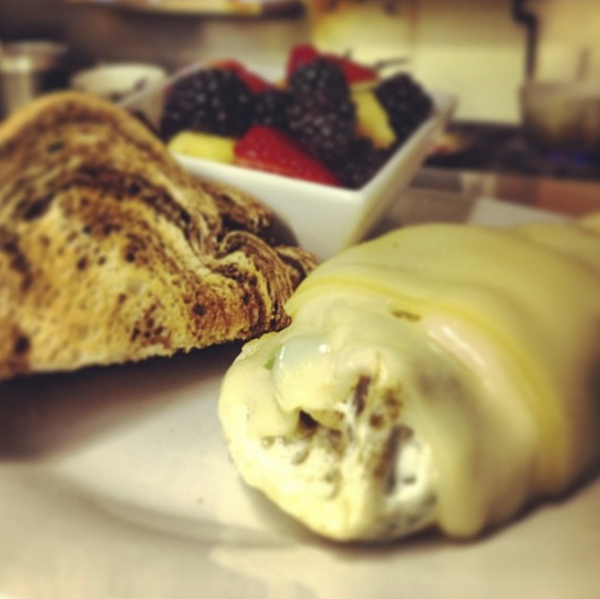 Oceana, New York, New York
Long known as a destination for a shake-hands-and-seal-the-deal or get-down-to-business lunch or dinner, the seafood specialists at Oceana finally began serving a full breakfast menu in 2014, answering the call of hungry midtown movers and shakers. The highlight of the extensive early day menu is Executive Chef Ben Pollinger's take on New York's favorite breakfast sandwich of housemade seafood sausage, egg, Swiss cheese, and horseradish served on freshly toasted brioche. This is the workingman's breakfast sandwich for the suit-and-tie set.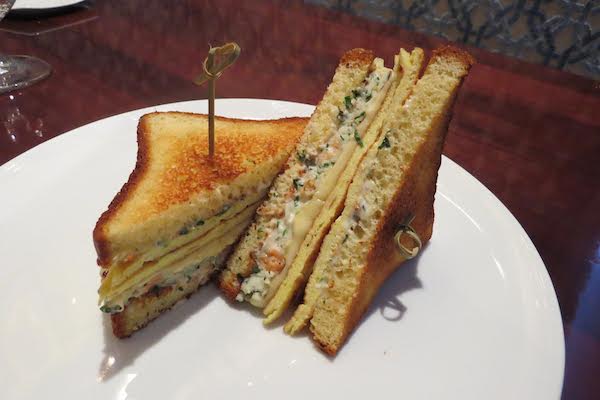 Where is your favorite spot for a proper sit-down breakfast? Tells us where you start your day in an elegant way here or over on Facebook, G+, Instagram, Pinterest, or Twitter. And then book a table for the festivities.
Michael Rice is a New York-based writer, musician, and food enthusiast whose work has taken him to China, Japan, and throughout the United States. You can follow him on Twitter @mricenyc.