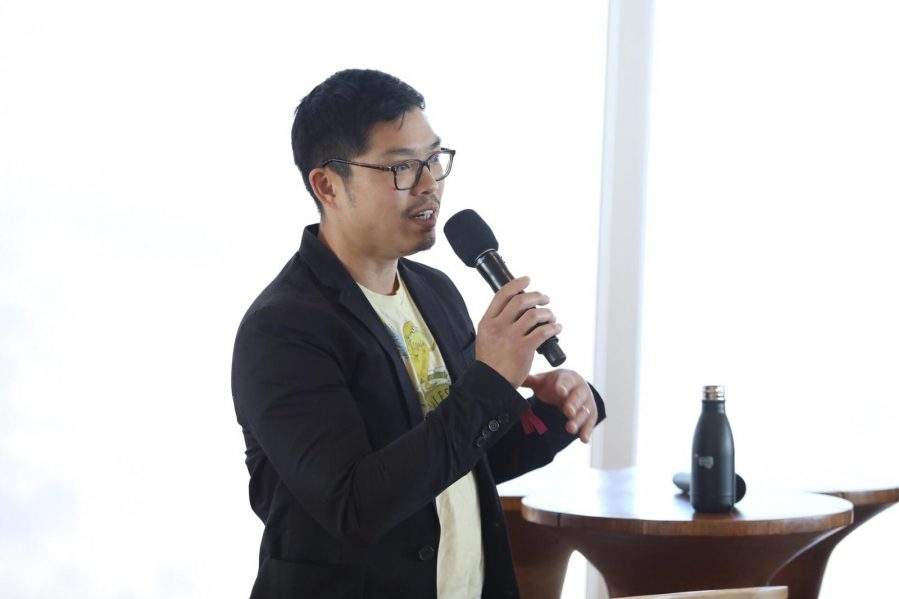 The Basque Culinary Center was created a decade ago to serve students, conduct research, and launch initiatives to show how gastronomy can contribute to society. Its impressive international board includes chefs like Enrique Olivera, Dominique Crenn, Dan Barber, and Joan Roca – some of the top thought leaders in food and hospitality. Last week, the center held Sustainable Thinking symposium in San Francisco, where chefs, restaurateurs, and experts spoke on topics including hunger, social sustainability, and waste. Here are eight ways to follow the world's best culinary minds and create a kinder, cleaner future in food.
Look to organizations like ZeroFoodPrint for help in approaching climate change.
Anthony Myint, chef-owner at Mission Chinese Food, took home the annual Basque Culinary World prize, with more than $100,000 attached. His work aims to leave a "zero footprint" on the environment through innovations in soil and farming practices. Good farming can reverse climate change, he said, and chefs are uniquely positioned to make the changes culturally and strive towards carbon-neutral restaurants.
To create change, start with dialogue.
Brazilian chef Felipe Ribenboim discussed a culinary seminar he organizes with fru.to, a platform for engagement and mobilization, that explores food waste and policy and proposes solutions for years to come. (The seminar—free and live streaming—is offered in English, Spanish and Portuguese.)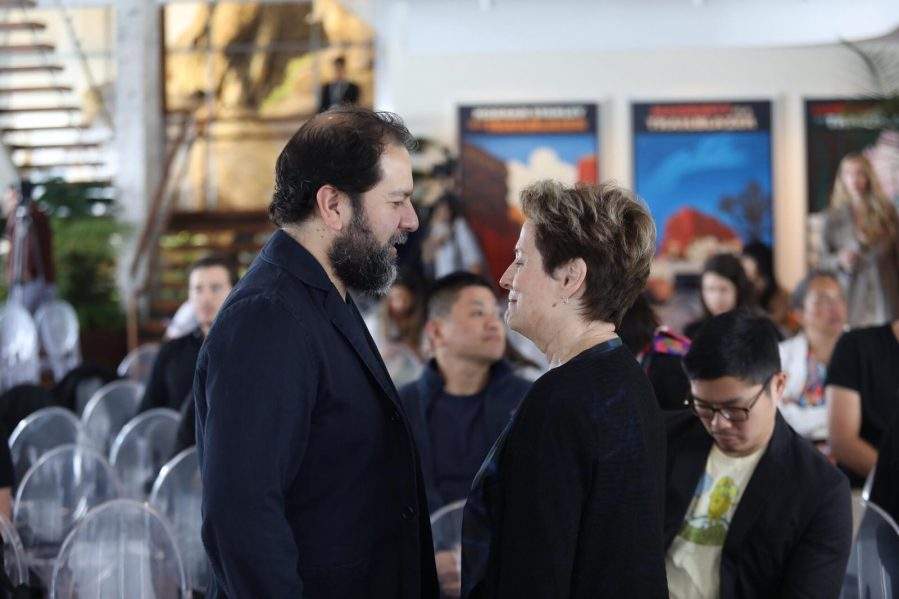 Find inspiration and use it to tackle big issues.
Chez Panisse's Alice Waters told of her "food awakening" in France, seduced by the beauty of French culture. Feeling empowered by the Free Speech Movement in Berkeley in the 1960s, she has sought to change the world through food. Her next project, a program that offers sustainable food lunches in California as part of the academic curriculum, will allow schools to purchase directly from farms.
Reimagine restaurant food for health and sustainability.
Enrique Olivera, chef at Pujol in Mexico City, acknowledged the negative impacts of fine dining on customers and the environment: too much food waste and overfeeding guests. "We love fine dining, but how do we transform it? By not generating waste and having deliciousness and health together." His program uses as much of each vegetable as possible, including leaves and roots, and bundles vegetable scraps so they can become compost for the same vegetable. Carrot scraps become carrots, and lettuce scraps become lettuce —leading to better flavor and health.
Let competitors become your collaborators.
Linda Deacon of the design firm Ideo aims to design a food future with less waste. Her firm brought competitors together to collaborate for societal change and introduce CoLab, a platform for collaborative impact that is helping to minimize waste in the food system.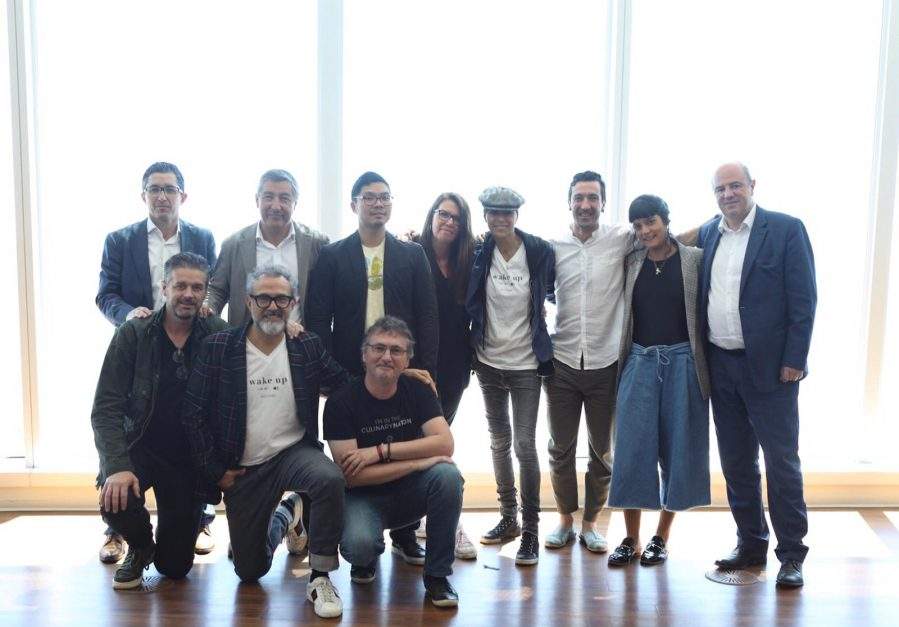 Learn from sustainable farms and ranching.
Loren Poncia, a rancher from Stemple Creek Ranch in Northern California, grows chicory to feed his cattle and sheep. The chicory has a medicinal effect on animals, and a taproot helps to conserve water. Thanks to these plants, his grass-fed beef has the flavor and texture of grain-fed. 
Katina and Kyle Connaughton of SingleThread Farms have made supporting agricultural partners core to their mission. The farm comes first. "I'm here as a chef to serve a farmer's work," said Kyle. All employees, no matter what role they play, start their employment with a week on the farm. Meanwhile, guests are encouraged to unplug from technology and connect with people instead.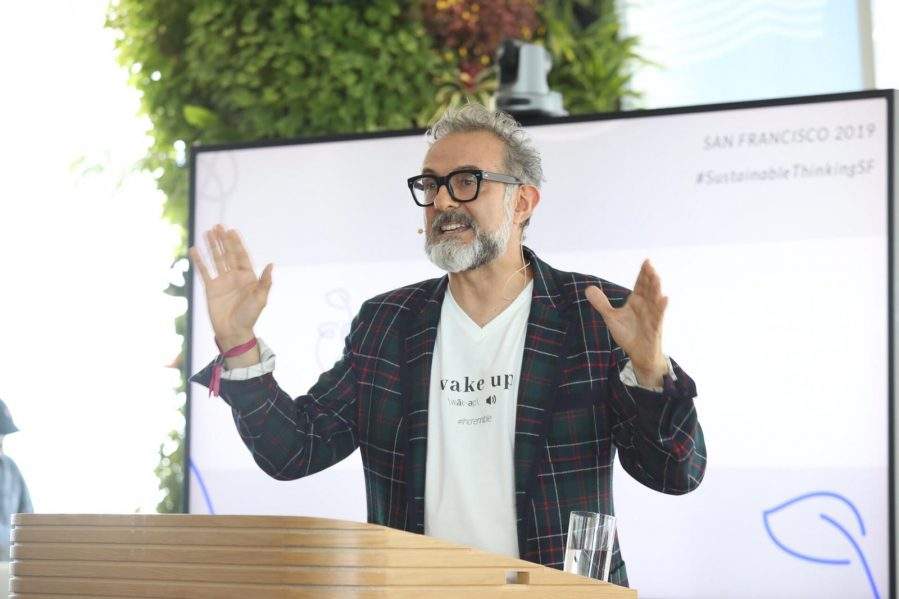 Improve hospitality by studying history and tradition.
Massimo Bottura of Italy's Osteria Francescana shared the background of a project to fight food waste by feeding to people in need. "We have to go back and re-embrace the knowledge of our grandmothers," he said. "We have to lead the way to a healthy and sustainable system—listen to our farmers, cheesemakers and guests. To look back to our traditions to keep the best of the past and move it forward."
He talked about using the power of hospitality—transforming the concept of a soup kitchen into something else. "We broke all the walls and said welcome, come in, have fun, enjoy, we are here for you!" said Bottura.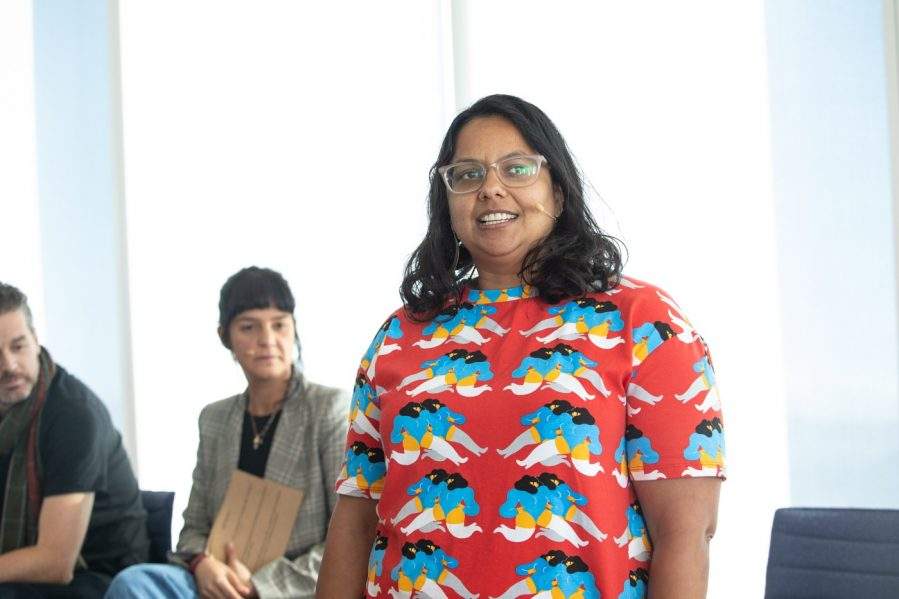 Listen to voices that have shaped our food industry and culture – and welcome new ones.
The day ended with discussions about representation and about who is allowed at the table. Jock Zonfrillo, a restaurateur and chef from Adelaide, Australia, shared his frustration over modern Australia's failure to acknowledge the culture of indigenous peoples, who learned to harvest and farm before Egyptians even built the pyramids."We need to preserve the oldest surviving culture on earth," he said.  
Curitiba, Brazil's Manu Buffara has undertaken projects to include urban gardens on abandoned properties for local communities. Seeds are provided for free to over 6,000 participants to use on 200,000 meters of urban gardens. She's also built bee houses for indigenous bees and developed low-cost restaurant meals for the poor using produce from urban gardens. 
At La Cocina, a culinary incubator in San Francisco, Geetika Agrawal and Emiliana Puyana help formalize the businesses entrepreneurs – mostly women of color – and amplify their voices. Equity is not a matter of skill but opportunity, they emphasized, and it's increasingly difficult for families of color to live a sustainable life. "Ethnic food" shouldn't be cheap.