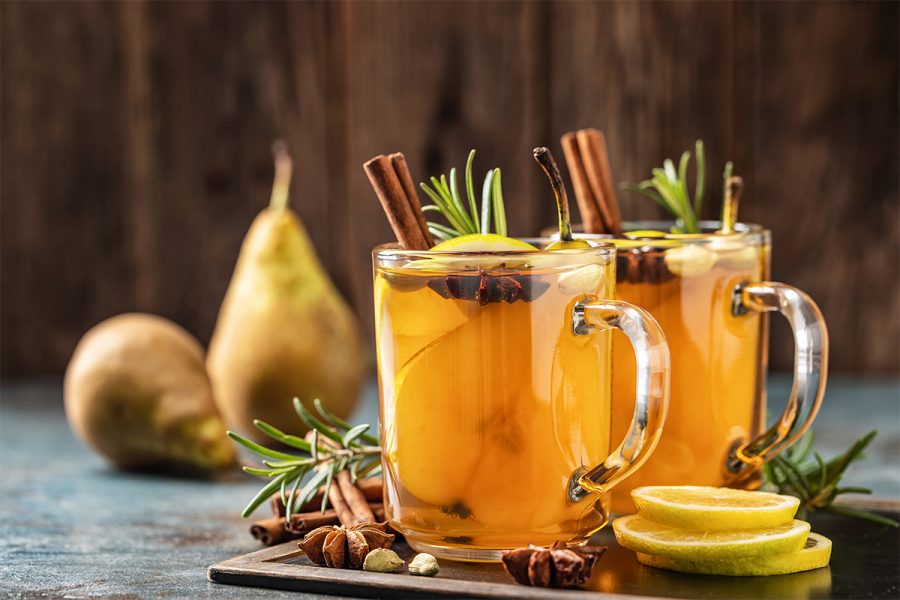 Apples get all the attention during autumn, but pears are the unsung stars of the season. The Rubenesque fruit has a smooth sweetness and exuberant juiciness, making them the perfect cocktail component. Here are 15 restaurants for primo pear cocktails, so you can toast fall. Not near any of them? OpenTable has you covered with more than 51,000 restaurants for any craving or occasion.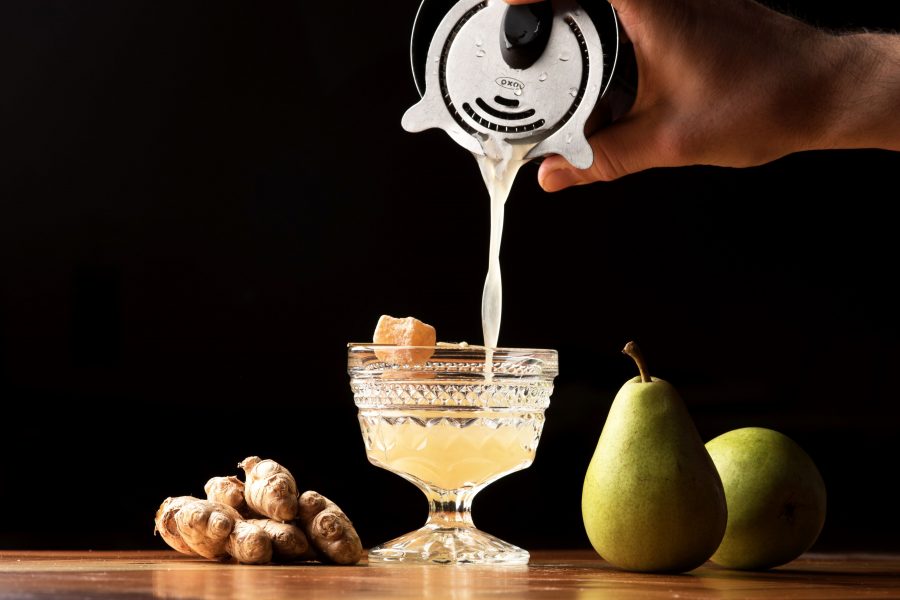 Baba, Arlington, Virginia
Getting CPR has never tasted so good. The cocktail bearing the life-saving technique's name is laced with pear puree, ginger cordial, lemon juice, and house-made bitters. Powered by plum rakia, it's garnished with a chunk of candied ginger. Make a reservation at Baba.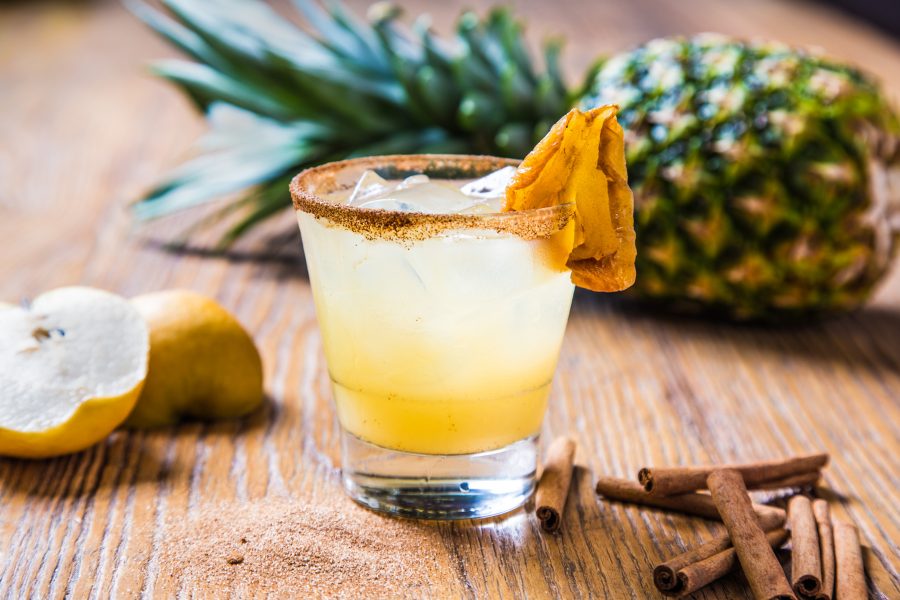 Sunda, Chicago, Illinois
Grey Goose La Poire vodka powers this bubbly bevvie. The charming effervescence courtesy of Gekkeikan Zipang sparkling sake. Pineapple juice, ginger syrup, and a Saigon cinnamon rim add a tropical sensibility. Make a reservation at Sunda.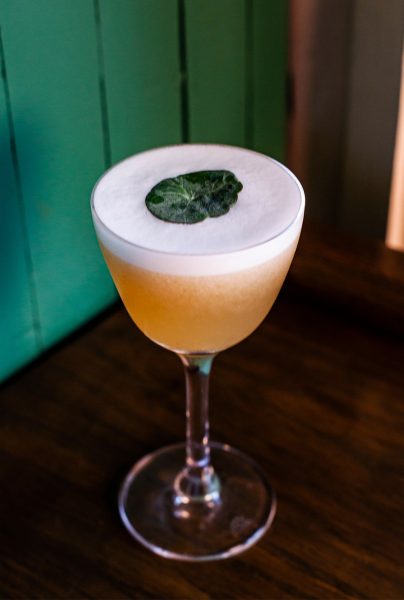 To start, pisco is infused with vetiver, an aromatic grass that smells like a freshly cut lawn. The fragrant spirit is mixed with pear eau de vie, citrus, and green peppercorn. Miraculous Foamer gives the cocktail a creamy consistency, while a Nasturtium adds a photo-ready finishing touch. Make a reservation at Saxon + Parole.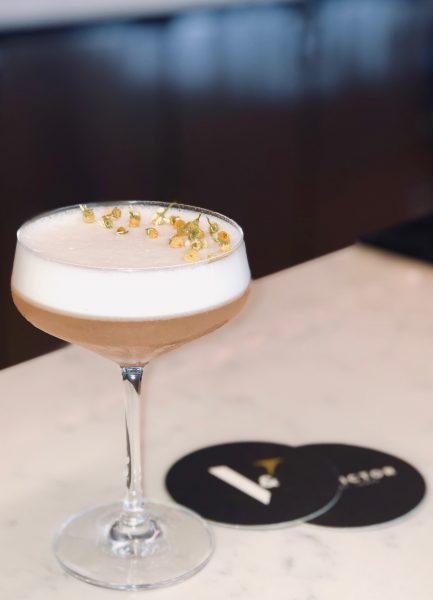 Standing Pear Pose isn't something you do in yoga class, it's something you drink afterward. House-made prickly pear syrup sweetens the refreshing cocktail made with green chartreuse, coconut water, lime juice, and egg whites. A sprinkling of edible gold blings it up. Make a reservation at Vim & Victor.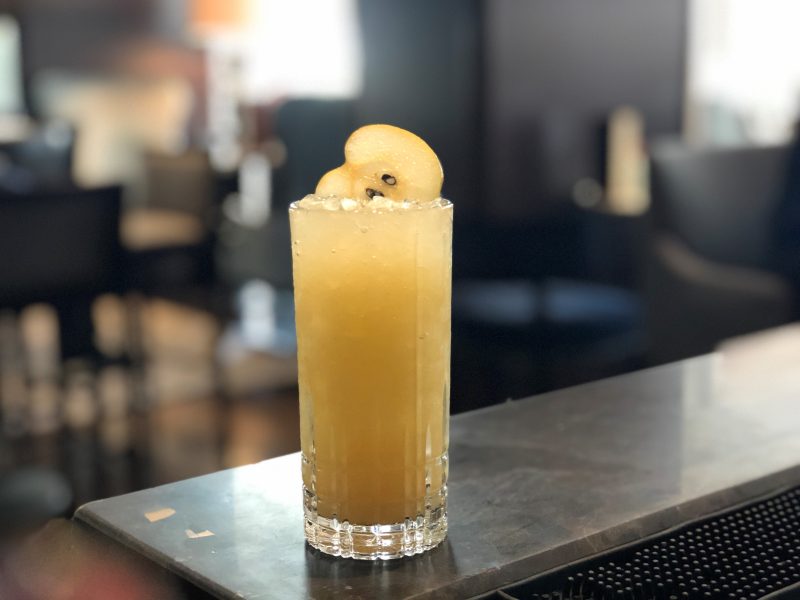 This cocktail isn't just good, it's Pear-fect. Puns aside, this sweet sparkler features fresh pear nectar, vodka, and a splash of tonic water. The fall forward favorite is finished with a slice of Asian pear. Make a reservation at the Grill at the St. Regis.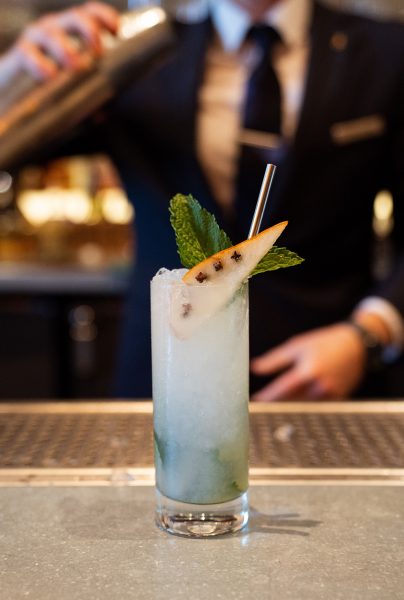 Combining herbs, fruits, and aromatics, the spiced pear mojito awakens almost every part of your palate. With a rummy underpinning, it's built out with muddled pear and mint, lemon and lime juices, ginger-pear puree, and allspice bitters. The results are zingy, sweet, warming, and cooling all at once. Make a reservation at Entyse Bistro at Ritz Carlton Tysons Corner.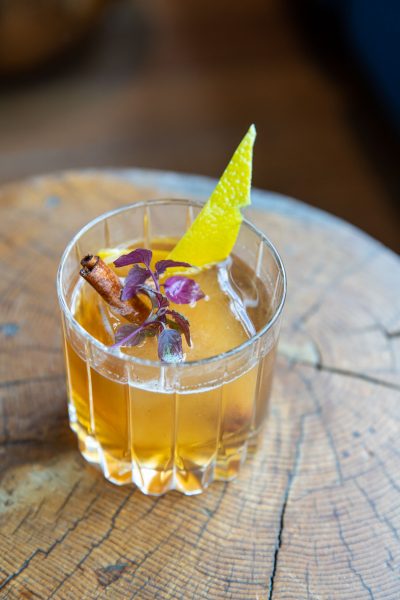 Pokémon fans are going to love the Catch Your Pikachu. That's because the lemon rind floating in its depths is trimmed to evoke the lovable yellow creature's ears. The golden-hued cocktail is made with a combination of pear liquor and Kikori whiskey. Make a reservation at Jimmy at the James.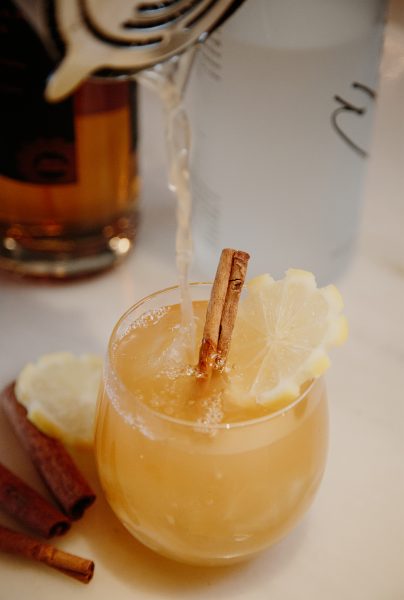 Don't let the name fool you. Them Apples? features St. George spiced pear liquor alongside Fuji apple puree, and calvados. A lemon wheel and a cinnamon stick complete the festive fall drink. Make a reservation at Estiatorio Milos.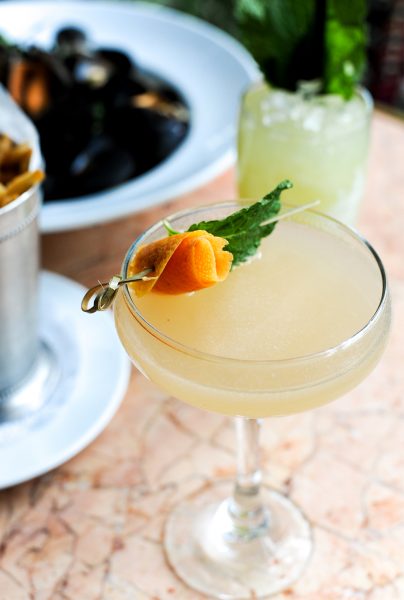 Le Zoo, Bal Harbour, Florida
Grey Goose's pear boosted La Poire vodka and St. Germain elderflower liqueur forms the backbone of the Romarin. The refreshingly sweet cocktail is accented with rosemary, adding an aromatic richness. It's just what you want on an autumn evening. Make a reservation at Le Zoo.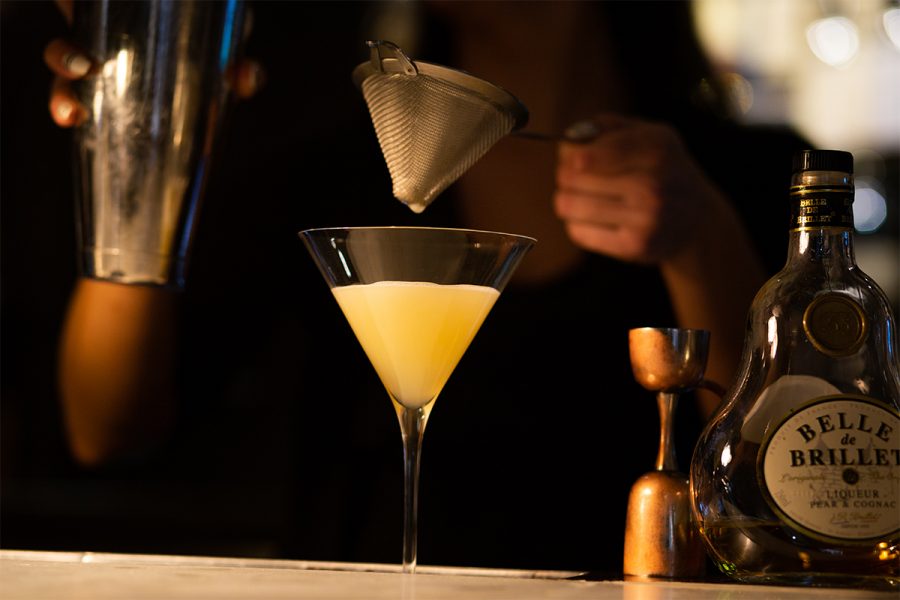 The inspiration for this cocktail is rooted in a pear frangipane French tart. It's composed of pear infused vodka, Belle de Brillet pear liqueur, sweet roasted pineapple, and creamy coconut almond reduction. Emulsified egg whites give it a fluffy texture. Make a reservation at The Keep.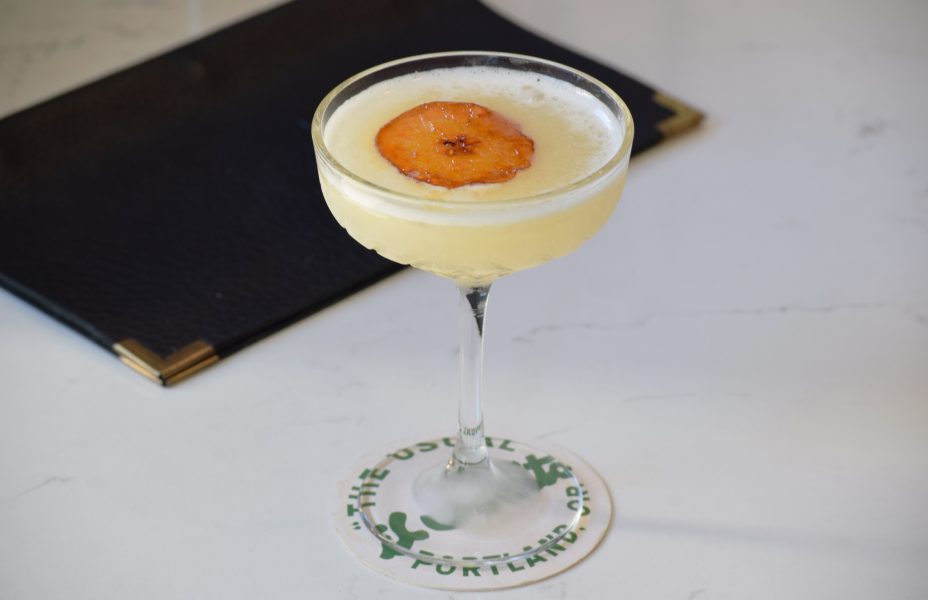 Located just to the east, Hood River is the largest pear producer in the country. This cocktail pays homage to their crops by incorporating pear puree, Clear Creek pear brandy, and a slice of dehydrated pear as a garnish. There's also Calisaya herbal liqueur, simple syrup, and lime juice in the mix. Make a reservation at Il Solito.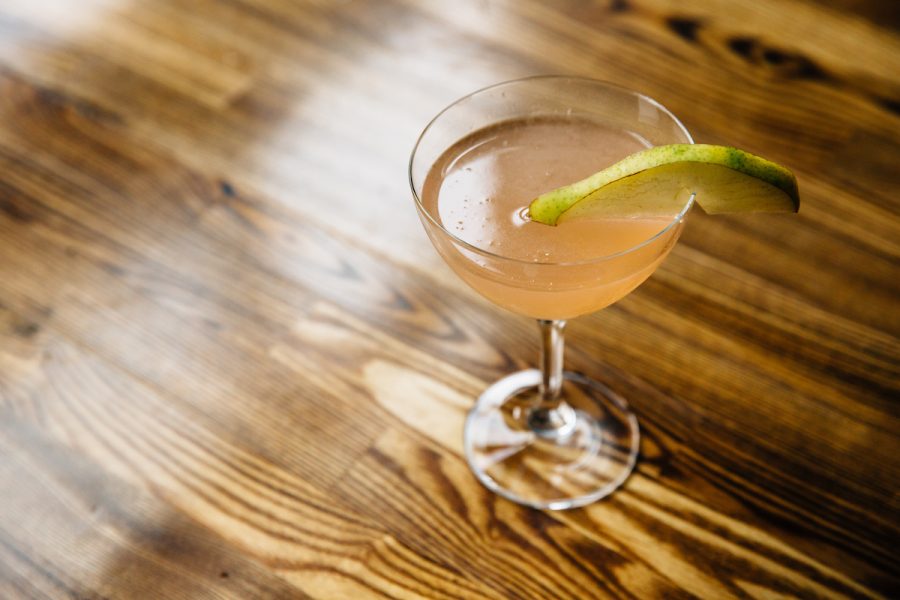 Boozy and blissful, the Pelican Club packs a punch. Forged from London dry gin, Rhine hall apple brandy, Laphroaig single malt scotch whiskey, it gets its fruity flair from pear syrup and lemon juice. Perfect for a pick-me-up on a fall afternoon. Make a reservation at Quality Crab & Oyster Bah.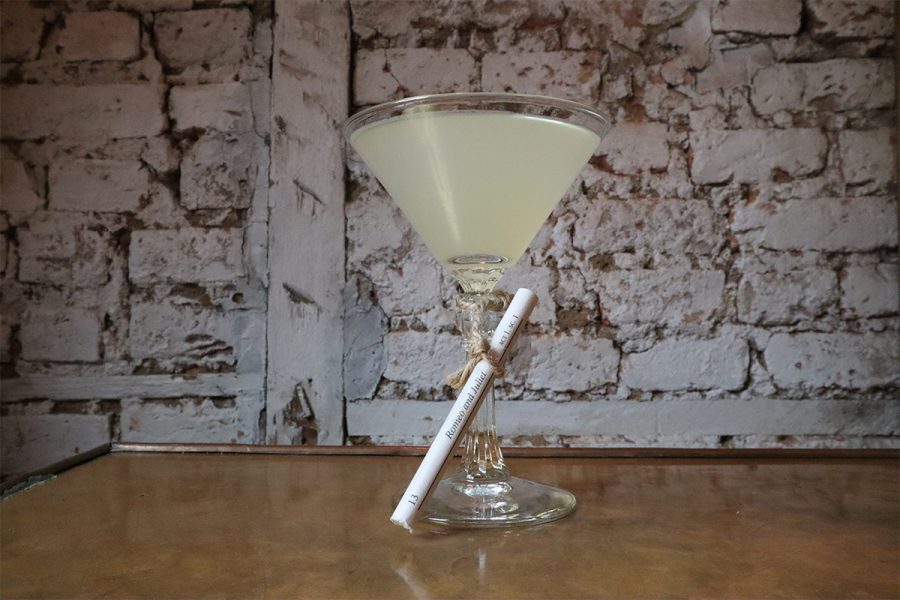 Meet the Bard's punny brother: William Shakes Pear. Made with St. George pear brandy, Guatemalan white rum, aged cachaça, and lime, it's served straight-up. The cocktail arrives with a page from Romeo & Juliet, so you have something to read other than your phone. Make a reservation at Tiny's & the Bar Upstairs.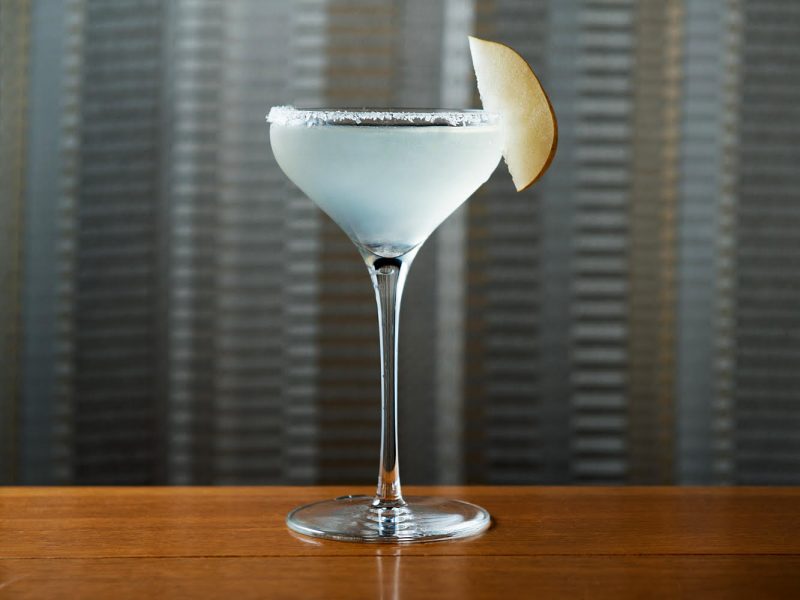 Served in a coupe glass, the That's What She Said is both fruity and floral, delicate and crisp. The charming cocktail is made with pear-infused vodka, lemon juice, St. Germain elderflower liqueur, and simple syrup. With a half-salted rim, it's garnished with a sliver of pear. Make a reservation at Whitestone Restaurant & Bar.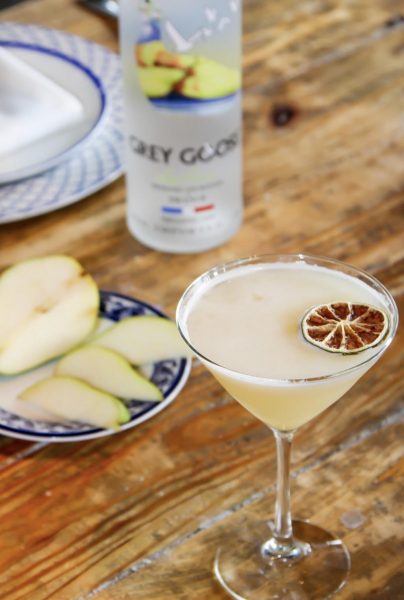 There's a pair of pears in this autumnal martini. Grey Goose La Poire vodka gives the cocktail a smooth foundation that's well complemented by fresh pear puree. The smooth sipper is filled out with St. Germain elderflower liqueur and lime juice. Make a reservation at Kiki on the River.
Do you love a good pear cocktail? Have a favorite spot in mind? Share your thoughts with us here in the comments or over on Facebook, Instagram, Pinterest, or Twitter. Also, remember to snap + share your pics with us on Instagram using #MyOpenTable for a chance to win in our monthly giveaway.
Nevin Martell is a Washington, D.C.-based food and travel writer and the author of several books, including Freak Show Without A Tent: Swimming with Piranhas, Getting Stoned in Fiji and Other Family Vacations. Find him on Twitter @nevinmartell and Instagram @nevinmartell.
Photos Credits: Laurie Satran, Nathan Keay, Lettuce Entertain You Enterprises