Treat your taste buds: Explore DC Waterfront restaurants.
DC Waterfront Restaurants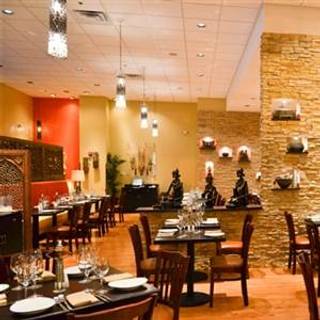 Masala Art - Waterfront
Booked 15 times today
My friend and I ate here before a play at Arena Stage. We both ordered from the pre-theatre menu and took advantage of the 1/2 price wine when ordering from that menu. We ordered Kafir Lime and Basil Chicken Tikka and Aloo Sphere Chaat for appetizers -- both were excellent! Each appetizer came in 4 pieces -- which made sharing easy. Each bite of the chicken tikka was large and juicy. The potato balls were smaller and crispy, almost like they were wrapped in hash browns. Then we had Lamb Neelgiri Korma (spicy!) and Malabar Fish Curry for our main dishes. Both came with rice, and we were given a basket of tasty naan bread as well. We each loved our entrees. We both ordered the Kulfi Falooda for dessert -- ice cream with vermicelli noodles, kind of fun! The service was attentive but not at all bothersome. The restaurant was nearly empty given the early hour (5:30pm) and day of the week (Tuesday). We finished with plenty of time to spare before the play at Arena Stage. We vowed to visit Masala Art again sometime soon! More

OpenTable Diner -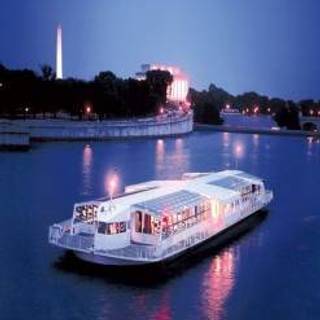 Odyssey Cruises Washington D.C.
Booked 2 times today
Really great way to start off our vacation. The food and service were excellent. The views are breathtaking. A great splurge for a special occasion More

OpenTable Diner -
Discover Waterfront
The United States' capital city bustles with lawmakers, staffers, political activists and tourists. Since Congress meets well into the night while in session, this means there will be hearty competition for every meal. Between visiting the Washington Monument and the Jefferson Memorial, experience the plethora of international cuisines available in the political seat of the world's melting pot. In the Waterfront district, you'll find seafood galore. Although that's not too surprising, you may be interested to know that you can also sample Italian cuisine as well as Cajun and Creole fare, both of which are rare treats in the north. A handful of American, Mediterranean, French and gluten-free and vegan restaurants round out your choices in the Waterfront area.
More Neighborhoods Nearby DC Waterfront
Explore the best restaurants near you