Treat your taste buds: Explore Columbia Heights restaurants.
Columbia Heights Restaurants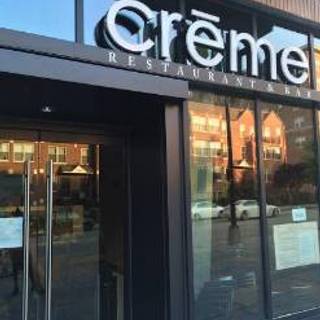 Creme Restaurant & Bar
Booked 12 times today
I ate here with a couple friends and children and the foodnwas amazing. The service was great as well. I will definitely go back to try new things! More

OpenTable Diner -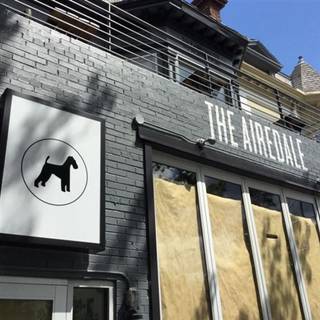 The Airedale
Booked 3 times today
I needed to find a nice brunch place close to Catholic University to take my son. I wanted "typical" brunch food. The restaurant was about 3 miles/15 minutes away from campus-perfect. I booked it for 5 people. The restaurant is soccer team themed meets sports bar meets neighborhood bar...LOVED it! We were seated in an nice indoor-outdoor area with a fooseball table and 2 TVs with soccer playing. The menu is not extensive, but there is something for everyone. It was suggested that we ask for bacon in the waffle mix for the Belgian waffle. Holy mother of all that is wonderful! What a fantastic idea! So 3 of is had that...I ordered the monte Cristo and my son had the crab cake Benedict. The waffles were outstanding! You could taste the bacon in the waffle...so good. The monte cristo was easily the best I had ever had...the meats were hot and the cheese melty...the best was how crispy the bread was. Wonderful! We will definitely come back! I almost didn't want to write this because I don't want it to be crowded lol! You won't be disappointed by brunch here, promise! More

OpenTable Diner -
Discover Columbia Heights / Brightwood
Tucked away in the District of Columbia's northwest corner, the neighborhoods of Columbia Heights and Brightwood contain beautiful homes, friendly residents, and some of the greatest chefs on the East Coast. Restaurants in this area of D.C. have been featured by food critics in the Washington Post and the Washingtonian magazine. On weekends, both visitors and locals of the city can enjoy brunch at several notable restaurants. Former President Barack Obama and celebrities have frequented the area for Southern fare or a classic meal of eggs Benedict. Local enthusiasm for coffee has also peaked over the years, so strong and bold brews are popular at establishments on 11th Street. For lunch and dinner, modern American and Asian-fusion are popular. Upscale vegan restaurants are also a hit among Washington's Millennial residents.
More Neighborhoods Nearby Columbia Heights
Explore the best restaurants near you