Treat your taste buds: Explore Maplewood restaurants.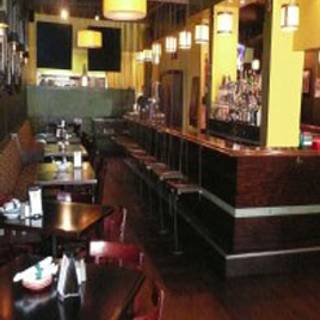 Boogaloo - St. Louis
Booked 12 times today
This place is great! We sat in the swings at the bar and had a wonderful dinner. The bartender gave us great food recommendations, and our drinks were fantastic. We will definitely be back! More

OpenTable Diner -
Prepare yourself for a one day only Castle experience! With the sweet scent of sliders steaming in the air, the romantic environment makes for an evening of delicious dining, complete with tableside service and an exclusive menu. It's the same exceptional crave-tastic cuisine, but with an oh-so-steamy twist that'll give you all the heart-eyed emojis.

So go ahead and give the special Cravers in your life the royal treatment at White Castle on the 14th. Because everyone wants to hear those three little words: We're. Getting. Sliders.

P.S. Here are a few lines to help set the mood - FREE OF CHARGE:

"I only have fries for you"
"Mozzstix & chill?"
"You're my crave-orite"
"I'd put a Chicken Ring on it"
More
Discover Maplewood
Maplewood's no stranger to the hipster vibe, with artisanal coffeeshops and gastropubs lining the streets. Fried chicken and Mexican food are popular in this part of town too. If you're looking for something a little more inventive, you can also experience comfort food in the warmth of a cantina. Wood-fired pizza and barbecue are enjoyable excursions into the world of local cuisine while Chinese and other Asian restaurants will carry you overseas with their authentic menu choices. Belgian waffle ice-cream sandwiches sold in Maplewood are particularly enjoyable in the summer. Oysters and cocktails are also on offer for those looking to recreate a tropical island experience any time of the year.
More Neighborhoods Nearby Maplewood
Explore the best restaurants near you