Treat your taste buds: Explore Plymouth Meeting restaurants.
Plymouth Meeting Restaurants
Arugula Ristorante At Cold Point Village (BYOB)
Booked 14 times today
A wonderful experience. Outstanding food. Spot on service. Glass never empty, plate always cleared in smooth efficiency. Friendly atmosphere. Top notch. Look forward to returning More

OpenTable Diner -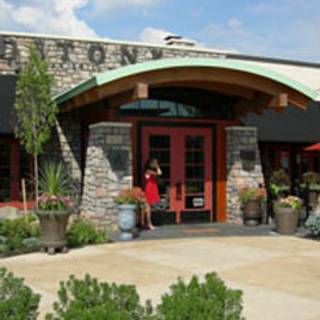 Redstone American Grill - Plymouth Meeting
Booked 72 times today
Redstone was an excellent venue for a business lunch. Reasonably priced; great ambiance; and not too loud. Would highly recommend. More

OpenTable Diner -
Benihana - Plymouth Meeting
Booked 20 times today
My husband and I had a great time at Benihana for our date night! We arrived early for our reservation and were able to sit at the bar in the meantime. The service there was ok. The hostess let us know when we could come to our table and we had a lovely meal. The food was great (more than enough to eat!!) and we enjoyed the people we sat with as well. More

OpenTable Diner -
Discover Plymouth Meeting
Plymouth Meeting is a unique community full of history that predates the Revolutionary War. After you visit the historic Quaker meeting house or Plymouth Meeting Mall, you'll be able to find a variety of excellent gourmet restaurants to suit your pallet. You can enjoy a delicious and healthy Mediterranean meal, such as baked feta or Greek chicken pitas. If your taste buds enjoy Mexican dishes, there are places that serve excellent fresh table side guacamole and enchiladas del Puerto. When you visit Plymouth Meeting, you'll get to take in some rich culture and history as well as a great meal.
More Cities Nearby Plymouth Meeting
Explore the best restaurants near you