Treat your taste buds: Explore Los Ranchos restaurants.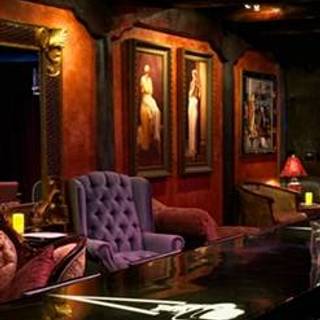 Vernon's Speakeasy
Booked 18 times today
Superlative in every way. Indelible memory for the 10 y.o. in our family who enjoyed his med rare ribeye while sitting next to the fireplace with his grandfather who was celebrating his birthday. More

OpenTable Diner -
Discover Los Ranchos
Los Ranchos might border New Mexico's most populated city, Albuquerque, but the gorgeous village has impressively maintained its independence and rural overall nature. Los Ranchos's unique style and commitment to heritage are apparent through its restaurants. As you'd expect, a sizable variety of Mexican eateries populate the village, and these establishments offer affordable and authentic dishes. Thai, Chinese, and American restaurants can also be found in the area, so most diners will be able to enjoy an appealing food type. What's more, Los Ranchos foods are cooked with locally grown vegetables and ingredients, so they offer a taste of Los Ranchos, not just a taste of the state. Visitors should save room for local specialties like stuffed sopapillas and posole.
Cities Nearby Los Ranchos
More Cities Nearby Los Ranchos
Explore the best restaurants near you