Best Italian Restaurants in Wrightsville Beach
Treat your taste buds: Explore Wrightsville Beach restaurants.
Wrightsville Beach Restaurants
Had a great dinner. My crab cake was delicious, lots of meat. My wife had "A Study in Squash" which an excellent butternut squash lasagna. Round instead of square, with bechamel sauce, pumpkin seeds and pomegranate berries. Awesome. A great evening oceanside. Highly recommend East. More

OpenTable Diner -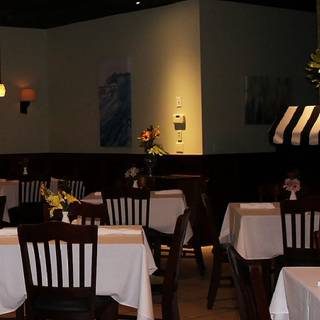 Brent's Bistro
Booked 1 time today
New American restaurant located in Wilmington, NC. Enjoy flavorful dinners or relaxing Sunday brunches in our welcoming atmosphere. Satiate your appetite in the dining area or at the bar. When weather permits, grab a seat outdoors to embrace the sunlight and warmth. More
Discover Wrightsville Beach
Just a hop and skip from the charming historic coastal city of Wilmington, North Carolina, sits Wrightsville Beach, which is directly on the Atlantic Ocean. It comes as no surprise that the top cuisine in the laid-back touristy town is seafood. Restaurants serving this beach food range from informal to more upscale. Other popular food genres include those centered on Italian and American cuisine as well as sushi and steakhouse fare. Southern specialties, like hush puppies and sweetened iced tea, are very popular and common menu items. Many local restaurants boast spectacular views of the sparkling ocean. Being at the beach and in the South where the temperatures climb high in the summer, restaurants welcome guests to dress comfortably and sit down to relax a while.
Cities Nearby Wrightsville Beach
More Cities Nearby Wrightsville Beach