Treat your taste buds: Explore Merrifield restaurants.
Ted's Bulletin - Merrifield
Booked 2 times today
Good food and service, with a variety of entrees to choose from. The spinach salad was very good. Good selection of desserts. More

OpenTable Diner -
Matchbox - Merrifield
Booked 69 times today
Happy to be back there with a great meal experience. I have eaten there a number of times and last time was a bit of a falter, but this time more than made up for the issue. We were able to sit at a quite table and have a substantive meal and business discussion with excellent service. More

OpenTable Diner -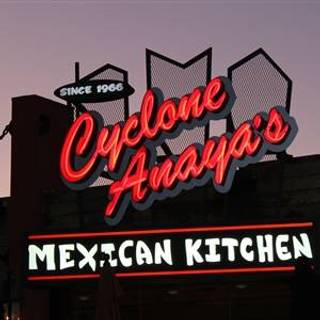 Cyclone Anaya's - Mosaic
Booked 8 times today
I was pleasantly surprised with my experience at Cyclone. I was expecting an average experience, but the food was great, mimosa deal for brunch was perfect, got seating outside which was nice for people watching, but not too loud. Great experience, will definitely recommend to others and come again. More

OpenTable Diner -
Discover Merrifield
Located minutes from Washington D.C., the Merrifield neighborhood has a robust and varied dining scene. If you come to the area to shop in the Mosaic District, ample choices for brunch or a quick snack abound. Several restaurants with an international flair are readily available whether you're seeking Indian cuisine or traditional Italian pizza and pasta. Visitors and locals alike can find their favorite comfort food at one of many American-style pub houses or casual diners. Merrifield also offers various eateries that will appeal to those seeking a night on the town or the perfect setting for a romantic evening. Whether you're seeking a detour from the history of the capital or looking for a family-friendly dining experience, Merrifield has plenty to offer.
More Neighborhoods Nearby Merrifield
Explore the best restaurants near you