Treat your taste buds: Explore Drexel Hill restaurants.
My 12 year old's birthday. They were attentive and made him feel special! More

OpenTable Diner -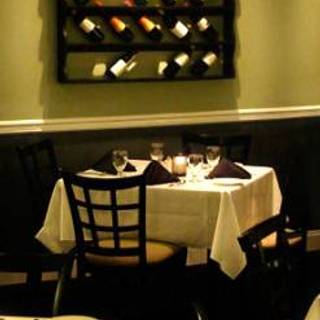 Anthony's Ristorante
Booked 6 times today
Great location for friends from our neighborhood to meet now that we live farther. We still love the food, service, and atmosphere. More

OpenTable Diner -
Good experience, except that we asked for a booth and when we arrived they did not have it. We waited about 20 minutes and finally the manager accommodated us at a booth that was supposed to be for a larger party. We were able to watch the fight and had a good seat. More

OpenTable Diner -
Discover Drexel Hill
Located 7 miles from Philadelphia, Drexel Hill is an interesting place to visit and an excellent place to enjoy a meal. The suburban community has several types of cuisine to choose from. If you love Italian eateries, you can find a unique variety of puttanesca in Drexel Hill. This isn't to say that other types of food aren't on the city's menu. In fact, American traditional cooking and gastropubs are especially popular in the area. Like food trucks? Drexel Hill has some unique options in this regard as well — you can even find one that specializes in serving pork from a fully roasted pig.
More Neighborhoods Nearby Drexel Hill
Explore the best restaurants near you