Treat your taste buds: Explore Southwick restaurants.
Tucker's Restaurant
Booked 3 times today
We happened upon this restaurant and very happy we did. Clean, simple setting - staff was very friendly, waitress was friendly, attentive and efficient. We both enjoyed our meals -- I ordered chicken masala which was not on the menu, but they offer. Prices were very reasonable too. When in the area again, I would definitely go back. More

OpenTable Diner -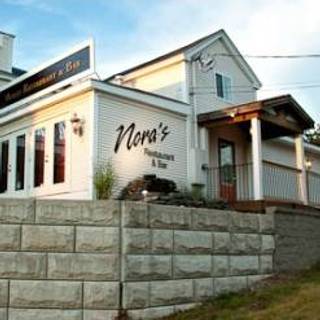 Nora's Restaurant
Booked 2 times today
We really enjoyed visiting. There were 10 of us and we were accommodated as soon as we arrived!! Everyone enjoyed their meals. DELICIOUS KOODOS TO THE CHEF!!! I WOULD HIGHLY RECOMMEND!! More

OpenTable Diner -
Discover Southwick
A rural farming community, Southwick is close to large cities in both Massachusetts and Connecticut and home to a number of dining options that take advantage of farm-to-table freshness. Whether you are looking for crisp salads, savory soups and hearty sandwiches, or if you want to enjoy a comforting supper of chicken pot pie or pot roast, your choices are many. Lake Congamon provides the scenery for several of Southwick's restaurants, where you can order beef tips, lamb and steak or try duck and New England seafood. In Southwick, those looking for lighter, fresh dishes with focus on presentation could choose to sample nouvelle cuisine. Looking for something a little more traditionally American? Burgers and fries are also an easy find in Southwick.
More Neighborhoods Nearby Southwick
Explore the best restaurants near you