Treat your taste buds: Explore West Indy restaurants.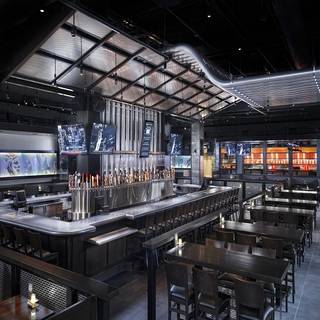 Yard House - Indianapolis
Booked 23 times today
Good food, excellent service, reasonably priced, social environment. Love the Yard House. More

OpenTable Diner -
It was our first time going to Grindstone Charley's and it was great. Good food, good service, good value - we had a very good meal. More

OpenTable Diner -
Discover West Indy
West Indy is, literally, the west side of this sprawling and fun metropolis. You can find a variety of different restaurants in this suburb that offer food at low prices. For example, there is a surprising diversity of delicious seafood restaurants that should suit any fish fan. From inexpensive local places to national brands, you have many choices. However, you can also try some barbecue joints to get the kind of high-quality meat that you love. For Indiana-specific foods, try the surprising peanut butter burger, which is served at just about any bar in West Indy. You won't find that, or sauerkraut doughnuts, anywhere else but Indiana.
More Neighborhoods Nearby West Indy
Explore the best restaurants near you