Best Italian Restaurants in Sevierville
Treat your taste buds: Explore Sevierville restaurants.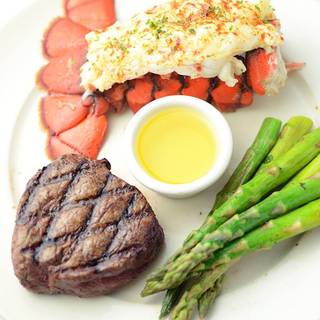 The Chop House - Sevierville
Booked 4 times today
Fabulous service and Fantastic Food! We loved the variety in the menu. More

OpenTable Diner -
No wait by using open table!!! Food and service were good More

OpenTable Diner -
Bistro 109
Booked 1 time today
We had the best meal! Thank you for making my father's birthday dinner extra special. More

OpenTable Diner -
Discover Sevierville
East Tennessee is a historic location with plenty of restaurants to suit anyone's palate. The Knoxville and Sevierville area restaurants have an excellent selection of distinctive dishes to choose from. Specialty dishes like the Louisiana crawfish fritters and roasts of venison are great for those who want an authentic Tennessee experience. Try surf and turf, a beef and lobster dish, when you can't decide between seafood and meat. For a more high-end experience, lamb burgers and blacked salmon pasta are available. Pizza restaurants are ample in the area, too. For true Southern dishes, try out some pork chops, shrimp and grits, or venison with foie gras dirty rice.
Neighborhoods Nearby Sevierville
More Neighborhoods Nearby Sevierville
Explore the best restaurants near you