Treat your taste buds: Explore Imlay City restaurants.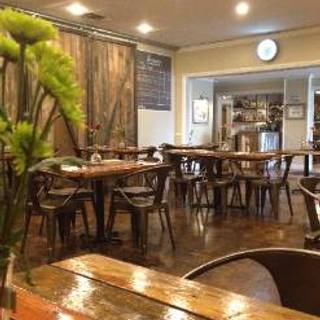 The Mulefoot Gastropub
Booked 3 times today
Chef Mike never disappoints. This place is great. It is a Foodie paradise!!! The staff really know what they're taking about too. I love that the menu changes, and the food creativity is always top shelf. We will be back for sure many times to come. More

OpenTable Diner -
Discover Imlay City
Imlay City is a small city in southeastern Michigan located in Lapeer County. Stroll through the town's streets for one of its many arts or cultural events by an array of local restaurants and bakeries. Events like Art in the Park and Imlay City's Summer Concert Series include many food trucks run by local vendors. Imlay Park was developed by many people of German ancestry, and this is reflected in some of the outstanding local specialties like pickled bologna, large dill pickles, fried meats and liverwurst. Local family-owned and -operated restaurants in the town also reflect this heritage, serving up bratwurst, German fries and cheesecakes topped with a mixture of fresh berries. You can also enjoy Polish flavors in Imlay City's eateries, from cabbage rolls to fresh paczki in local bakeries.
More Neighborhoods Nearby Imlay City
Explore the best restaurants near you