Treat your taste buds: Explore Canton restaurants.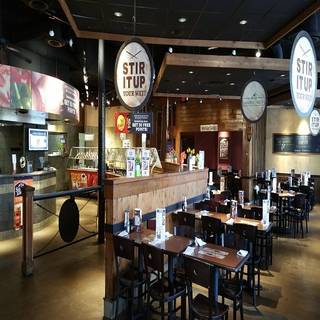 bd's Mongolian Grill - Canton
Booked 1 time today
We were late for our reservation. We were expecting to have to wait awhile because of it but the staff was very understanding and kind to get us seated within 20 minutes. We had a great time and our Waiter was very attentive . I come here often and will continue to do so. More

OpenTable Diner -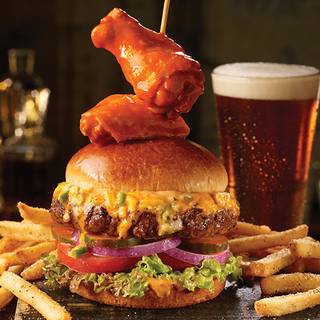 TGI FRIDAYS - Canton (MI)
Booked 2 times today
Nice server nice drinks very busy More

OpenTable Diner -
Discover Canton
Situated between Ann Arbor and Detroit, Canton is a medium-sized city with big city flavors. Stop by a casual American-style restaurant that includes fun sides like fried pickles or a subterranean eatery offering beef and bison patties coupled with craft beers. After a day exploring the Yankee Air Museum, enjoy an evening out at a local family eatery that offers homemade pasta or a cafe for Mexican staples and margaritas. Work up an appetite hiking or fishing on Belleville Lake and savor Peking duck or hot pots at a Chinese bistro or Greek-American dishes at a casual cafe. If you're looking for a tasty Vegan combo of Indian and Chinese or some Japanese sushi or bento boxes, you'll find these tastes in Canton as well.
More Neighborhoods Nearby Canton
Explore the best restaurants near you