Treat your taste buds: Explore Milford restaurants.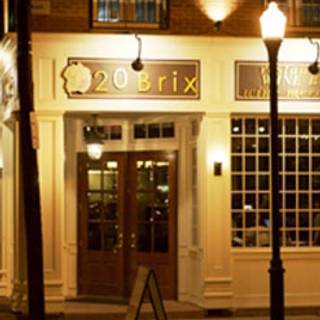 20 Brix
Booked 8 times today
Excellent food, fantastic wine list with countless options by the glass. Had a perfect steak, appetizers (bread with tomato cream sauce, mushroom with fried egg bruschetta), salad--all delicious. Wonderful desserts (carrot lava cake, lemon berry marscapone cake). Perfectly paced service. Haven't been here for a few years, need to come back sooner! More

OpenTable Diner -
Bite Restaurant
Booked 3 times today
Great local place. Food is well done with some interesting options,the BYOB is fantastic.Nice patio, looking forward to trying it when the weather gets better. More

OpenTable Diner -
Chez Renée French Bistrot
Booked 3 times today
We loved our first visit and will return soon! A great addition to downtown Milford. I can't wait to try their brunch!! More

OpenTable Diner -
Discover Milford
A suburb of Cincinnati, Milford is a charming city that is known for its incredible Italian food. The city is located along the Little Miami River, so you'll get a picturesque view of trees and hills just about anywhere you decide to eat. Stroll along Milford's Main Street to get some of the best Italian food in Ohio. The street has several drop-in restaurants where you can make your own custom pizza pies. You'll also find more elegant restaurants in Milford that tout local fare, including steak, seafood and duck. On weekends, head to one of Milford's many charming cafes before making your way to nearby Riverside Park for a stroll.
More Neighborhoods Nearby Milford
What's your craving? Search by cuisine
Explore the best restaurants near you