Treat your taste buds: Explore Anderson Township restaurants.
Anderson Township Restaurants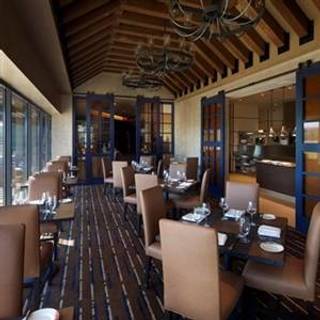 Favorites at Belterra Park Gaming & Entertainment Center
Booked 11 times today
The food is pretty much always outstanding here but this time not so much. The service was terrible. It usually is really good but this time was very poor. I'm chalking it up to a bad night for the waiter. More

OpenTable Diner -
Discover Anderson Township
Anderson Township is in the southwestern corner of Hamilton County and is a neighborhood of Cincinnati. As the home of the 130-year-old 400-acre Coney Island Amusement Park, the community has many food carts and trucks featuring picnic and festival foods such as lemonade shake-ups, soft Bavarian pretzels with mustard and horseradish dips and wieners with spicy toppings. This part of Cincinnati is also known for its Cincinnati chili, which is cooked spaghetti noodles topped with chili instead of spaghetti sauce. If you're searching for something a little more upscale, there are several Italian eateries with beautiful views of the Ohio River where you can enjoy a meal of agghiotta di pesce spada or riso tonnato.
More Neighborhoods Nearby Anderson Township
What's your craving? Search by cuisine
Explore the best restaurants near you