Treat your taste buds: Explore Goleta restaurants.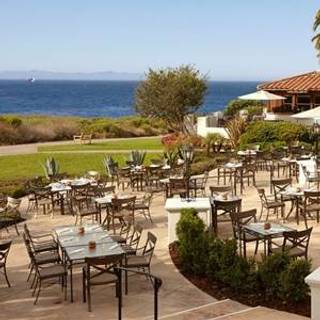 Bistro at Bacara Resort
Booked 2 times today
The food and service has vastly improved since our last visit in July. Probably due to the takeover by Ritz Carlton. Some of the menu items remained and no doubt because they were the better items. The vegetable chicken soup is hearth warming and delicious. New on the menu is the black cod on a bed of black rice. The Chinese flavors took it over the top. The shrimp and scallop scampi was also very delicious. The service by Kassandra was impeccable. She was extremely attentive and courteous. Overall, a vast improvement. More

OpenTable Diner -
The food was excellent and the service quick and friendly. They had the Dodger game on, so we could enjoy good food and watch the game. More

OpenTable Diner -
Manager is super friendly. Amazing environment and great food More

OpenTable Diner -
Discover Goleta
Goleta, California, is known for its rich agricultural heritage and its Mexican-American food. Its Pacific Coast is lined with delicatessens, cafes, grills, coffee houses, tea houses, and doughnut shops. International cuisine abounds thanks to the Argentinean, British, Chinese, French, Italian, Latin, Mexican, Spanish, Thai and Vietnamese eateries in town. When you're in a hurry, fast food options include tacos, pizza, hamburgers, noodles, vegetarian and health food. You can find American prime rib and French seafood in one of Goleta's many fine dining establishments. Italian and Mediterranean are also on the menu in Goleta. For something really different, Goleta celebrates the California Lemon Festival every year with innovative lemon entrees and desserts.
Neighborhoods Nearby Goleta
More Neighborhoods Nearby Goleta
What's your craving? Search by cuisine
Explore the best restaurants near you