Treat your taste buds: Explore Grand Haven restaurants.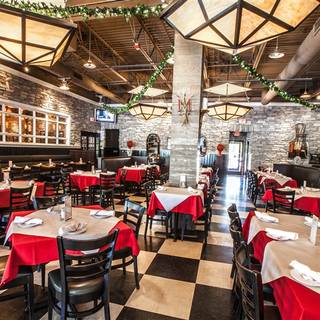 Andiamo Trattoria - Clarkston
Booked 2 times today
The service was excellent and the meal was very good. The portions were excellent, the service was coordinated, and the flavors were on point. Very much worth the time and travel for a special evening out. More

OpenTable Diner -
I booked Parker's Hilltop because it was in Clarkston and close to DTE Music theater and we were going to a concert. The place was very spacious and very nice! I would love to sit at the bar next time I come. The beer I had was amazing and the pierogis where delicious! Oh, and the fried pickles were soooooo good!!! This was a great place to enjoy some great food and drinks before hitting a show at DTE which is usually when I go out to Clarkston. Would definitely recommend to anyone! More

OpenTable Diner -
Discover Clarkston
Clarkston is a tiny village 42 miles north of Detroit. This town only has about 900 residents, so you can enjoy small-town favorites and homey dining options when looking for a nice meal. Most of your choices here feature classic American fare, but there are also local barbecue joints for those who want a taste of the south in northern Michigan. The neighborhood has quite a few bar and grill choices, as well as a variety of familiar chain restaurants for burgers, pizzas and sandwiches. Clarkston is an excellent place to find simple options on a budget in a homey, welcoming environment.
More Cities Nearby Grand Haven