Treat your taste buds: Explore Bar Harbor restaurants.
On an unseasonably warm October day, we dined outside, in shirtsleeves, watching the horses meander around the pond in their treed paddock. Felt more like we were in Tuscany than Maine. Wonderful afternoon! More

OpenTable Diner -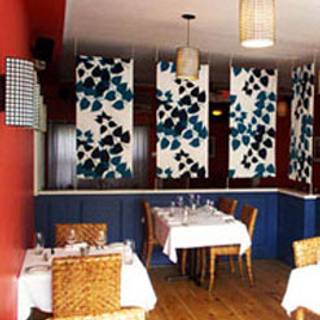 Havana
Booked 3 times today
A perfect early New Year's Eve dinner - - excellent food, extensive and fairly priced wine list, attentive service staff and a visit from the owner, "perfect" sums it up. Although I can sometimes dread going out on a holiday, Havana provided the consistent level of high performance service and delicious food that we have experienced on other evenings. My lamb, which I requested rare, was perfectly done. The paella included lobster, shrimp, mussels and scallops - - an exquisite blend. The owner is encyclopedic on his wine list and is eager to ensure your selection fits both your budget and taste. The entrees always appear to have unique ingredients that are perfectly blended and can keep "foodies" guessing on the individual components. A must try for those who live in Bar Harbor or are willing to take a drive. More

OpenTable Diner -
Excellent food and excellent service! More

OpenTable Diner -
Discover Bar Harbor
A picturesque town in northern Maine, Bar Harbor sits on Mount Desert Island surrounded by the Atlantic Ocean and serves as the gateway to Acadia National Forest. With an island locale, it should come as no surprise that Bar Harbor is a great place to find fresh seafood. Whether you are looking for a whole lobster, a bowl of New England clam chowder, steamers, or raw oysters, you won't be disappointed with your options. You can enjoy your seafood in quaint settings with views of Maine's rocky coast. The town also offers grills, cafés, and even a barbecue joint for those looking for something not from the sea. For dessert, you can try a scoop from one of the many homemade ice cream shops or a slice of pie at a bakery or pastry shop.
More Cities Nearby Bar Harbor
What's your craving? Search by cuisine
Explore the best restaurants near you