Treat your taste buds: Explore Chesapeake Beach restaurants.
Chesapeake Beach Restaurants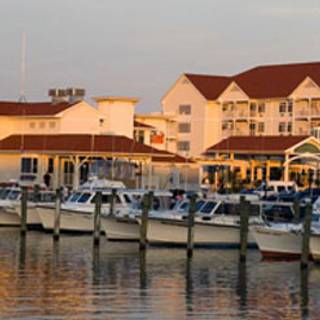 Rod N Reel
Booked 7 times today
We celebrated my husband's 78th birthday at the Rod N Reel on Dec 6. We had such a good time and the restaurant looked wonderful! I loved the poinsettia tree and all the holiday decorations!! The food was good and the service was excellent by Kelsey. I have celebrated my 50th and 61st birthdays here. Just a very good restaurant and always a good time!!! More

OpenTable Diner -
Discover Chesapeake Beach
Chesapeake Beach, Maryland, is well known for its great crabs, which local restaurants prepare in a variety of ways, including crab cake sandwiches, crab soup and crab dip. If you love fresh seafood, then there are plenty of delicious choices in this community including oysters and mussels just pulled from the ocean. Many eateries serve seafood platters allowing you to sample a taste of everything. Some of Chesapeake Beach's waterfront establishments have been owned by the same families for three generations or more and offer boat-to-table freshness. If you are looking for land-based alternatives, however, you will find many options in this seaside village featuring steak, pizza and enchiladas.
Cities Nearby Chesapeake Beach
More Cities Nearby Chesapeake Beach
Explore the best restaurants near you