Treat your taste buds: Explore Langley restaurants.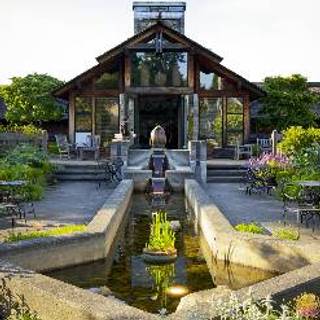 The Inn at Langley
Booked 4 times today
Both innovative and exceptionally tasty. Very attentive service and thoughtful wine pairings. A lovely room as well. More

OpenTable Diner -
Discover Langley
Langley is a one-of-a-kind island town in northern Washington State. This village by the sea is a great find for foodies with cuisine options including American and Italian with a little Mexican and Thai for good measure. If the beautiful waterside views have you thinking about seafood, the locally sourced mussels, trout, and salmon are always a satisfying choice. The most upscale restaurants in town make it easy to try a little bit of everything with prix fixe menus that include seasonal salads, seared prawns, flank steak, and homemade gelato. If you're visiting during the colder times of the year, stay warm with homey favorites like French toast or hearty Italian classics like wood-fired pizza.
More Cities Nearby Langley
Explore the best restaurants near you