Treat your taste buds: Explore Medical Center restaurants.
Medical Center Restaurants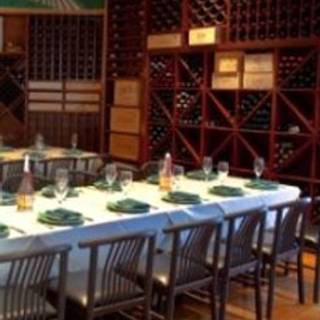 Luce Ristorante E Enoteca
Booked 1 time today
Fine meal, great wine, and well served: everything we wanted and nothing we did not. More

OpenTable Diner -
Food is excellent. Mediterranean food at it's best. The lamb dishes are delicious and the other offerings give you a wonderful taste of Turkish cuisine. More

OpenTable Diner -
Discover Medical Center
Paseo del Rio, the Alamo, and San Antonio's diverse cultural heritage produces equally diverse comfort foods. American, Chinese, French, Greek, Indian, Italian, Latin, Lebanese, Mediterranean, Mexican, Persian, Thai, and Vietnamese cuisine are all within minutes of the San Antonio Medical Center, providing a stunning variety of cuisine to try. At some restaurants, pasta is made right on the premises. French crepes, quiche, and desserts are prepared while you wait. Specialty burgers are served with a variety of cheeses, vegetables, onion rings, and French fries on the side. San Antonio specialty fruit drinks, teas, and coffees are also readily available in the Medical Center area.
Neighborhoods Nearby Medical Center
More Neighborhoods Nearby Medical Center
What's your craving? Search by cuisine
Explore the best restaurants near you