Treat your taste buds: Explore South Waterfront restaurants.
South Waterfront Restaurants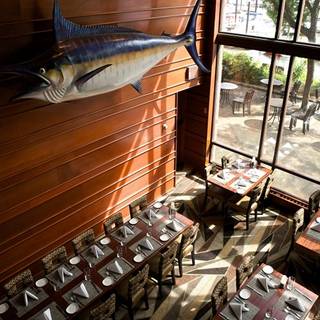 McCormick & Schmick's Harborside - Portland
Booked 21 times today
I have had dinner at this restaurant for many years around this time of the year. We take important customers for dinner, so the meals are important. The food was very good, as normal. Not only the presentation, but the taste. There is a nice river view if that is important to you. I have eaten at several McCormack & Schmidts, and I know I can depend on a high quality meal. More

OpenTable Diner -
Discover South Waterfront
The South Waterfront area is part of a Portland urban redevelopment project of several high-rises in a combination health, well-being, fitness center and medical research complex. An urban park has been created along the banks of the Willamette River, and a tram and trollies offer transportation to residents and employees. The high-rise condominiums in this neighborhood also rent ground-floor spaces to several restaurants. Many of these dining establishments offer ethnic cuisine. A Vietnamese bistro, a Mexican joint, and a restaurant offering continental European cuisine are just some of the many places you can choose to visit. The high-rises also boast a full-service cafe, several coffee shops, numerous American-style restaurants, an Italian eatery, a sub shop, and a bakery.
Neighborhoods Nearby South Waterfront
More Neighborhoods Nearby South Waterfront
Explore the best restaurants near you