Treat your taste buds: Explore Moreland Hills restaurants.
Moreland Hills Restaurants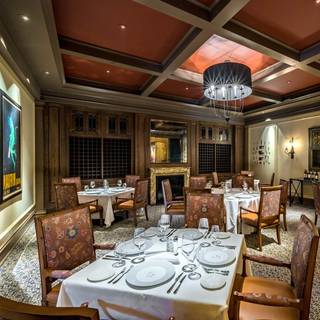 Cru Uncorked
Booked 10 times today
The food was fantastic, the service even better. More

OpenTable Diner -
Flour - Italian Kitchen
Booked 59 times today
Great place! Bring back the old margarita pizza; even full price on Mondays if necessary!! More

OpenTable Diner -
Discover Moreland Hills
Located just outside of Ohio's cultural capital of Cleveland, Moreland Hills is an area that is often overlooked by travelers. While the quiet area is not among the most popular destinations in the Midwest, Moreland Hills still manages to impress with its selection of fine and casual dining options. At several upscale Italian restaurants, enjoy romantic multi-course meals of classic Mediterranean fare and wines. Charcuterie boards with imported olives, cured meats, and cheese are popular here. For a unique cultural twist, Moreland Hills is also a prime place for French-American fusion. Try the Béchamel sauce and Mediterranean flavors, which can transform classic American dishes into refreshing culinary works. Exquisite cuts of beef and fresh seafood are also a favorite at some highly rated steakhouses in the area.
More Cities Nearby Moreland Hills
What's your craving? Search by cuisine
Explore the best restaurants near you