Treat your taste buds: Explore Mebane restaurants.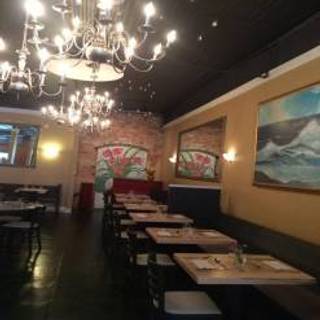 The Mebane Downtown Table
Booked 4 times today
Brunch was excellent and the Expresso Martini is always a bunch favorite of mine. Service was a tad slow but our waitstaff did an excellent job keeping us posted . We were in no hurry so it was not a huge problem for us. It could have been if someone had somewhere else they needed to be. Other than that, The Table always delivers excellent food and service. My favorite place to go when I want to stay local! More

OpenTable Diner -
Discover Mebane
As one of North Carolina's fastest growing areas, Mebane boasts a restaurant scene that is constantly evolving to impress both locals and visitors. Top-of-the-line eateries offer nearly every type of food you can imagine, including Italian, Chinese, Japanese, and American cuisine. You can find excellent food in romantic settings and family-friendly pubs. Additionally, barbecue, burger, and seafood restaurants specialize in making phenomenal specialty dishes. You can't go wrong with any food in Mebane, but North Carolina's specialty BBQ with its iconic vinegar-based sauce, fresh-caught and perfectly seasoned seafood, and shrimp and grits are sure to leave a positive lasting impression.
Neighborhoods Nearby Mebane
More Neighborhoods Nearby Mebane
Explore the best restaurants near you