Treat your taste buds: Explore Morrisville restaurants.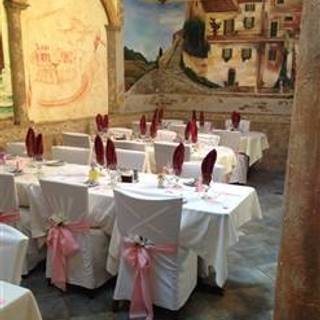 Cafe Antonio
Booked 6 times today
Very nice decor, food was excellent, price is very reasonable. Has parking lot, but could be tough during busy times. Just over the small Trenton bridge, so a good place to go locally if working or visiting Trenton. Only minutes from the State Buildings and Museum/Planetarium. You can walk there on a nice day over the scenic bridge from the Museum. More

OpenTable Diner -
Discover Morrisville
Morrisville is right between Pennsylvania and New Jersey, and it has an eclectic restaurant scene that appeals to locals on both sides of the state line. If you are looking for a classic Philly cheesesteak or some great burgers, you can head into one of the many pubs or taverns for a delicious meal and a cold drink in a fun atmosphere. If you are looking for a more family-friendly destination, there are plenty of cafes and diners available that feature all kinds of comfort foods. For a more elegant dining experience, choose from one of the many seafood restaurants or steakhouses where the chefs age their beef for tenderness. International eateries in Morrisville include Italian and pizza, Chinese, sushi, and Mexican.
Neighborhoods Nearby Morrisville
More Neighborhoods Nearby Morrisville