Treat your taste buds: Explore Midway restaurants.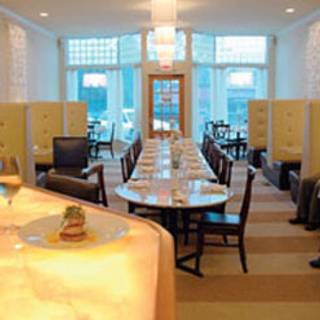 Heirloom - Midway
Booked 5 times today
Heirloom was recommended by a friend. Staff were extremely helpful on recommendations based on requests. More

OpenTable Diner -
Discover Midway
In the past few decades, Kentucky has managed to marry the cuisine of the old south very ingenuously into a contemporary culturally diverse nation. Midway hosts railroad tracks that meander right down Main Street, where restaurants are flanked by antique stores, clothing boutiques and artisan shops. Local eateries offer wine tastings, Italian cuisine, fresh bakery items and a lot more. Enjoy elegant and casual dining in some of Midway's favorite establishments featuring a range of diverse options. Diners can choose Greek gyros, seafood capellini or fried chicken with mashed potatoes. Enjoy excellent vegetarian options like chilled carrot and orange soup and warmed spinach salad.
Neighborhoods Nearby Midway
More Neighborhoods Nearby Midway
Explore the best restaurants near you