Treat your taste buds: Explore Energy Corridor restaurants.
Energy Corridor Restaurants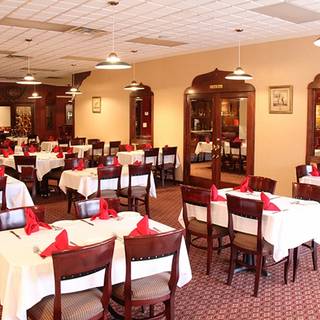 Ashiana Indian Restaurant
Booked 2 times today
This place was recommended to me by a friend, and it's definitely a local place. The decor is not much but the food was excellent. The food stained menus need to be replaced though. The saffron tomato soup really hit the spot. We really enjoyed the lamb and chicken tikka masala too. The wait staff was very kind and it would be a great place to try if you have not had Indian food before. More

OpenTable Diner -
Amazing north Indian food. Great staff. Chef acknowledged my parents wedding anniversary and brought out a free desert. Best north Indian food in Houston! More

OpenTable Diner -
Discover Energy Corridor
The Energy Corridor district on the west side of Houston is home to some of the largest energy sector companies in the world, and with such a diverse workforce it stands to reason that its dining options are plentiful and varied. No matter what cuisine strikes your fancy--French, Greek, Creole, Tex-Mex, or good old Texan steaks or barbecue--you can find great versions of it here. As it's also growing as a residential area, the Energy Corridor attracts families to friendly pubs and eateries under the famous Houston oaks. For more adventurous palates Asian fusion, Mediterranean and Vietnamese restaurants are well represented in the neighborhood. Whether it's high end, down home or exotic, the Energy Corridor has something for everyone, making it another world-class Houston destination.
More Neighborhoods Nearby Energy Corridor
What's your craving? Search by cuisine
Explore the best restaurants near you