Popular Neighborhoods
Dine in the most popular neighborhoods
Treat your taste buds: Explore Crystal Lake restaurants.
M Supper Club
Booked 16 times today
Love this place. It's very "comfy" Great bartenders all are very attentive and know there "stuff" Daily specials till 6pm Liquor and food. This place will probably on my favorite list for a long time. More

OpenTable Diner -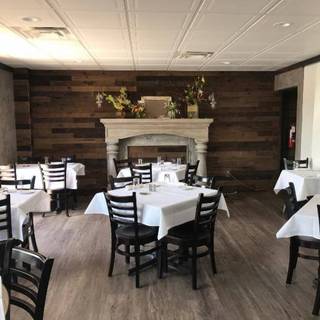 1776 Restaurant
Booked 8 times today
Menu varied and interesting. Food outstanding. Service quite good. Somewhat expensive. We'll definitely go back. More

OpenTable Diner -
Discover Crystal Lake
Crystal Lake is a destination where choosing a place to eat might be a challenge, because so much is available. From fine dining to quick casual establishments, Crystal Lake has plenty of options. Enjoy a steakhouse, a casual eatery or a vegetarian restaurant. At the local steakhouse, try the New York strip steak or the rib eye. You can even order homemade soup like a baked bowl of French onion topped with cheese or the soup du jour. If you're looking for vegetarian choices, then you'll be delighted by the cuisine choices here. Options include roasted jalapeno hummus and a flatbread pizza topped with mushrooms, artichoke and pesto. Sushi is available in Crystal Lake, or you can always dine at the town's bakery where croissant sandwiches, skillets and homemade pie are on the menu.
More Neighborhoods Nearby Crystal Lake
Explore the best restaurants near you