Treat your taste buds: Explore Highlandtown restaurants.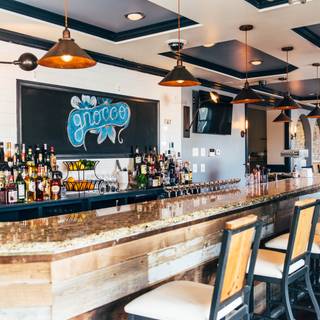 Gnocco Baltimore
Booked 10 times today
Gnocco is worthy of the wonderful reviews it has gotten. We both had pasta which was so delicious with deep rich flavors! Unami! More

OpenTable Diner -
Discover Highlandtown
Highlandtown boasts a stunning variety of food options, so whether you're after a traditional Peruvian rotisserie chicken or a simple hot dog and a soda, you're in luck. Still a heavily Italian and Greek area, Highlandtown has many Mediterranean restaurants and coffee shops where you can find traditional Italian espresso drinks in the morning. The city's restaurant scene also boasts many Asian eateries where you can find authentic and affordable Chinese, Japanese, Vietnamese, and Thai food. The town's proximity to the ocean makes it a hub for sushi and other seafood restaurants where you can enjoy the fresh catches of the day.
More Neighborhoods Nearby Highlandtown
Explore the best restaurants near you