Treat your taste buds: Explore New Marlborough restaurants.
New Marlborough Restaurants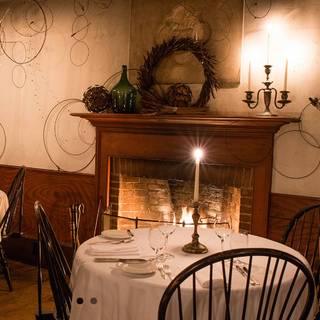 The Old Inn On The Green
Booked 3 times today
A Berkshires gem. Truly fine creative dining with fresh local ingredients at a reasonable price. Candlelit dining rooms, with firelight in winter, create a serene ambience. Excellent, discreet service. One quibble: the bartender the night we went did not know how to make an extra dry martini. But it was cheerfully replaced. More

OpenTable Diner -
Discover New Marlborough
New Marlborough, Massachusetts is home to a wide number and variety of dining options. The town's hip style means visitors can find a large number of American-style restaurants with retro favorites and new cuisine. While some eateries serve casual dishes, such as hamburgers, the area has contemporary dining options that include various mushroom and chicken dishes. Those who want to dine on a budget can try some breakfast and brunch places, where you can enjoy rich breakfast meats, homemade toasts and delicious fruity jams. New Marlborough has a variety of delicious seafood as well. Lobster, shrimp and even tuna are major draws at seafood shops in the area.
Cities Nearby New Marlborough
More Cities Nearby New Marlborough
Explore the best restaurants near you