Treat your taste buds: Explore Mansfield restaurants.
Cibo Matto
Booked 22 times today
We loved the fun and relaxed, yet upscale atmosphere, of this place. The beet salad was outstanding, as was my main course of chicken piccata. Value is excellent for the food and wine. Service was timely and friendly. We will definitely go back. More

OpenTable Diner -
Fresh Catch Restaurant
Booked 3 times today
Favorite place for sushi and drinks. Great live music on Wednesday nights with Timmy brown singing country More

OpenTable Diner -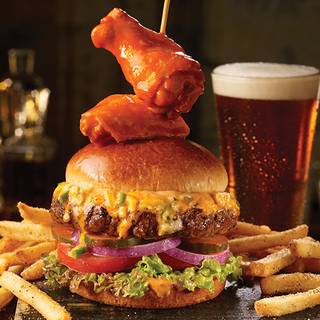 TGI FRIDAYS - Mansfield
Booked 2 times today
TGI Fridays has been living the weekend since its doors opened in 1965. Today, there are over 900 restaurants in 60 countries offering delicious food and legendary drinks, all served in the spirit of Friday. We are proud to bring people together for brunch, lunch, dinner, late night, and everything in between. So when we say "In Here, It's Always Friday" we mean it.More
Discover Mansfield
Located in the Boston suburbs, Mansfield is an adventurous neighborhood with events throughout the year. Food and entertainment run hand in hand in this region. At festivals and parades, you can find food vendors on the street selling everything from popsicles to chicken wings to tossed salads. These festivals include art and folk events, and they are fun ways to dine on Friday and Saturday nights. Mansfield also has a terrific selection of Korean food on East Wellsboro Street and Pratt Street. Local restaurants serve kimchi, fried rice and grilled meats on a daily basis. These are accompanied by savory and sweeter sauces that complement the spice level of the dish.
More Cities Nearby Mansfield
Explore the best restaurants near you