Treat your taste buds: Explore Chatham restaurants.
Sacred Cod - Chatham Bars Inn
Booked 3 times today
My friends and I get together once a month for lunch. In the summer we go to the CBI Beach Grill so we decided to try the Sacred Cod for our December lunch. We were pleasantly surprised at the changes that have been made to the old tavern. The food was very good & the Christmas decorations were outstanding. We were very glad we chose the Sacred Cod & will be back for future luncheons. More

OpenTable Diner -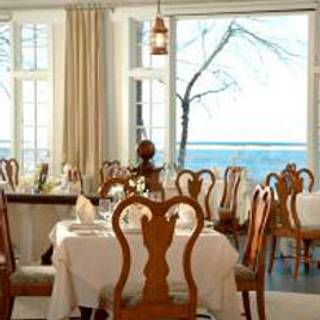 STARS Restaurant!
Booked 1 time today
Everything about this restaurant is top notch, but I must say the attention to detail is what impressed us the most. Our waiter, Orlando, was incredible too! More

OpenTable Diner -
Discover Chatham
On Cape Cod, Chatham is known for its fishing fleets, which means that fresh seafood abounds in this oceanfront town. You will not have to look far to find a menu that includes clam chowder, lobster rolls and raw oysters. With so much competition in the seafood arena, many restaurants in Chatham have taken innovative approaches to how they serve their catch of the day. Chatham is also home to a variety of international cuisine, including sushi, French and Italian. For a quick bite to eat, you can enjoy a sandwich or a salad at one of the town's many cafés. And to end the day on a high note, head to one of the local ice cream shops for dessert.
More Cities Nearby Chatham
Explore the best restaurants near you