Treat your taste buds: Explore Andover restaurants.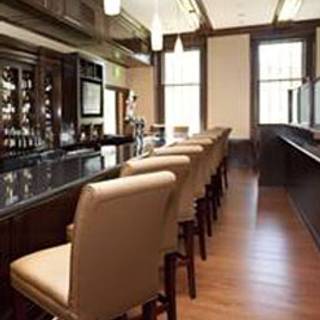 Samuel's At The Andover Inn
Booked 12 times today
The cheese and salmon appetizer was exceptional and our entrees were very good. The dining room is calm if not completely quiet, and we relaxed and enjoyed an anniversary evening out. Very pleased. More

OpenTable Diner -
Wait staff was friendly and accommodating of children. Menu selection and portion sizes are great. Atmosphere was friendly, comfortable, and lively. More

OpenTable Diner -
Discover Andover
Andover, Massachusetts is a unique little city in the scenic and historic Merrimack Valley. Its close proximity to Boston plays an distinct role in the fare on offer with an abundance of gastropubs and oyster bars to enjoy local cuisine. The city also prides itself on its diverse dining options, with a wide range of international cuisines represented. Enjoy Mexican, Thai, Italian, Indian and Korean favorites for a quick lunch or a romantic dinner at eateries ranging from buffets to elegant full-service restaurants. For local seafood specialties, enjoy fresh fish while overlooking the river from which it was caught. End your evening as you kick back and have a beer at a tavern that predates the United States. If you're craving a culinary experience that combines the best of classic and contemporary New England, you'll find it in Andover.
More Cities Nearby Andover
Explore the best restaurants near you