Popular Neighborhoods
Dine in the most popular neighborhoods
Treat your taste buds: Explore Toluca Lake restaurants.
Prosecco Trattoria
Booked 24 times today
I've been to Prosecco many times. Our waitress Katie was fantastic. More

OpenTable Diner -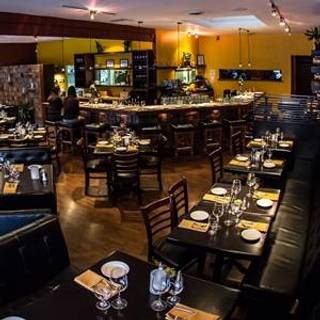 Malbec - Toluca Lake
Booked 6 times today
Wow! The food was amazing! The service was great, and we thoroughly enjoyed every minute of it. And, the desserts were phenomenal too! What a find. Perfect for anniversary dinners or special occasions. More

OpenTable Diner -
Discover Toluca Lake
Hidden behind shiny Hollywood and Universal City, Toluca Lake is a gem of a spot featuring hip shops, hangouts, and eateries. Spend an afternoon sipping wines and sampling tapas or an evening dining on homemade Northern Italian pasta and risotto. When you need a little pick-me-up, grab a cup of coffee in a cozy spot littered with regulars. Fill your stomach with Mexican seafood classics or inventive Thai curries. If you're into the farm-to-food movement, check out a counter-based restaurant that prides itself on offering an organic, locally sourced Mexican menu. Dining is West Coast casual, so feel free to wear flip-flops and shorts, even to dinner.
More Cities Nearby Toluca Lake
Explore the best restaurants near you