Popular Neighborhoods
Dine in the most popular neighborhoods
Treat your taste buds: Explore Hillside restaurants.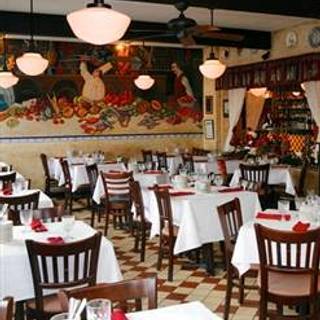 Emilio's Tapas - Hillside
Booked 23 times today
Been here many, many times, first time for a birthday. Food is always excellent as well as the service. Nice wine list too. I specified a "birthday" on my reservation, and they had the table decked out with balloons and a card, plus a birthday dessert. Made the evening special. thank you! More

OpenTable Diner -
Discover Hillside
Hillside is an area of Chicago that has plenty of fun eating options for the discerning visitor. If you love barbecue, you're in luck because there are plenty of high-quality options for you. However, you can also try out some great soul food imported from the South and served exactly how you like it. If you want something a little meatier, many steakhouses in the area serve prime cuts at fair prices. That said, traditional Mexican is also a favorite food style in Hillside. Visitors to the area should try an Italian beef sandwich, which is done Chicago style.
More Cities Nearby Hillside
Explore the best restaurants near you