Treat your taste buds: Explore Victory Park restaurants.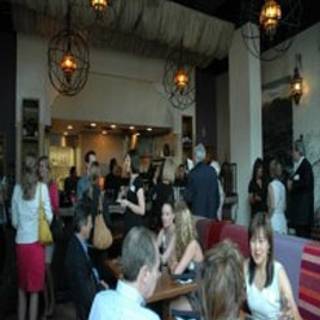 Medina Oven & Bar
Booked 7 times today
Best Moroccan/Middle Eastern I've had in Dallas. Roasted eggplant with pitas was delicious. Salads were a generous size, fresh and creative. The sauteed calamari was perfectly cooked and had the tomato sauce had a nice bit of heat. Both the beef tenderloin and chicken & apricots served in tagines were superb, although I'd have liked a little more apricot sauce with the chicken. Nice atmosphere and background music. Attentive service. More

OpenTable Diner -
Victory Tavern
Booked 12 times today
We went in before a concert at AAC. Restaurant was crowed, but with reservation we got our table immediately. Service was quicker than expected and food was great. We'll definitely be going back next time we're at the AAC. More

OpenTable Diner -
It was great before the concert, great lounge and drinks. The post show... we were a bit past the target audience age. Food was good and signature drinks were unique. More

OpenTable Diner -
Discover Victory Park
Whether you're a Cowboys fan or you prefer to watch the Mavericks shoot some hoops, it's safe to say that Dallas is known for its sports teams. Tucked away in Victory Park just northwest of Downtown Dallas, you'll find a delicious blend of cuisines that will satisfy whether you're watching the game from a pub or grabbing a quick bite before you hit the tailgate party. From taverns with amazing American foods to health-conscious upscale eating and even Moroccan food that you can enjoy alongside your favorite cocktail, Victory Park is home to delectable restaurants. Before the big game, head to Victory Park for fantastic food, endless entertainment and a beautiful cityscape to enjoy.
More Neighborhoods Nearby Victory Park
Explore the best restaurants near you