Popular Neighborhoods
Dine in the most popular neighborhoods
Treat your taste buds: Explore Diamond Bar restaurants.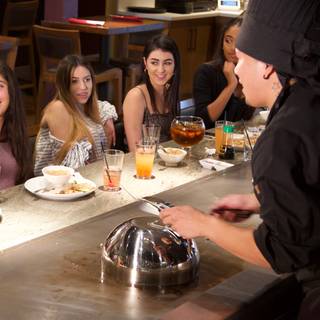 Encore Teppan
Booked 3 times today
Amazing food and service!! Spectacular Teppan performance. Our server Quentin was very bright and gave us terrific service! Love this place. More

OpenTable Diner -
Really excellent Indian food from across the subcontinent. Substantial quantities per serving, such than any dish is suitable for sharing unless one is a glutton. More

OpenTable Diner -
Discover Diamond Bar
Diamond Bar's history as an Old California ranch gives the town an authentic western vibe. The city's several distinct dining districts are noted for featuring - of all things - sophisticated Japanese and Chinese food. Choose between all-you-can-eat sushi bars and high quality, individually served sushi prepared by Japanese-trained chefs. Chinese restaurants offer casual lunches of dumplings and noodles, as well as large buffets serving Korean-Chinese fusion dishes. Asian and Creole-fusion seafood restaurants have also emerged, serving family-style crab and shrimp finger foods. Indian restaurants offering lunch and dinner buffets share local malls with Western-themed steak and seafood restaurants whose menus include massive "cowboy" steaks, prime rib and lobster.
Cities Nearby Diamond Bar
More Cities Nearby Diamond Bar
Explore the best restaurants near you