Treat your taste buds: Explore Yakima restaurants.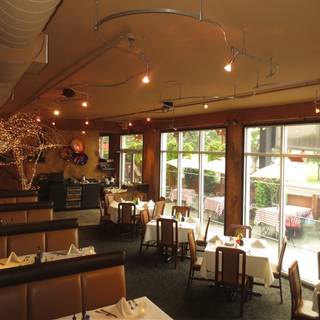 Zesta Cucina
Booked 9 times today
The food is delicious the services wonderful the ambience is great who could ask for more More

OpenTable Diner -
Yakima Steak Company
Booked 8 times today
This is the second time we've gone there for dinner. Both times the steak was GREAT. I always get the 16oz Ribeye and it's been the best steak I've ever had. More

OpenTable Diner -
Restaurant Wahluke
Booked 1 time today
Restaurant Wahluke is a fourteen seat, reservation-only dining experience offering a four-course prix fixe menu for $77 per guest. You or your group will be one of fourteen people sitting at our U-shaped table directly in front of the Wahluke kitchen Wine pairings are available as well as ad-hoc cocktails, beer, and additional wines from our cellar. From start to finish, your experience will take between one and a half to two hours, however your time needs will always be considered. Expect a food forward, sophisticated-yet-playful dining experience.

Located directly next to our dining room is The Lounge At Wahluke, a fifty-three seat relaxed environment offering carefully crafted cocktails, wine from our cellar, beer, and a selection of small bites created by the Wahluke kitchen. Our lounge is welcome to all walk-ins and also available for reservations—21 and over, only.

More
Discover Yakima
Yakima is a city with a quirky name and a food culture centered around community. There are several diners in the city that have been around for almost 60 years. You can go back in time to the late 1940s at a drive-in burger joint or have lunch in a rustic cabin by the river. These down-home diners serve American classics the old-fashioned way, including the ever-popular "breakfast for dinner." There are also several more elegant venues in the city that serve elevated versions of American classics alongside inventive cocktails and craft beers. Tourists and locals also enjoy spending time at Yakima's wineries, which have been recognized across the state and country. The area is a center for beer tourism thanks to its many craft brewers offering locally brewed specialties.
More Cities Nearby Yakima
Explore the best restaurants near you