Treat your taste buds: Explore Union (Washington) restaurants.
Union (Washington) Restaurants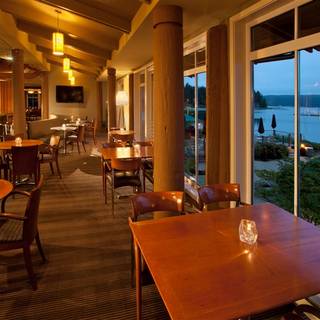 The Restaurant at Alderbrook
Booked 9 times today
Excellent place for a special occasion or if you are staying there. It is a little on the expensive side but very good non-the-less. Worth the drive to get there. More

OpenTable Diner -
Discover Union
Near the hip urban hub of Seattle, Union is more than just a place for grab a bite on your lunch break. Located right on the water, there are a number of highly rated seafood restaurants in this area. Most of them also feature locally made wines from the Pacific Northwest region to pair with your meal. In addition to high-end seafood restaurants, you'll also find hip cocktail bars. With everything from wood-fired pizza to Mexican fusion cuisine, there's a lot of great nightlife food to match the party vibe. What you can't beat are the views at many local establishments. There's nothing like enjoying an evening of food and wine with a panoramic scene of Puget Sound and the Olympic Mountains.
Cities Nearby Union (Washington)
More Cities Nearby Union (Washington)
Explore the best restaurants near you