Treat your taste buds: Explore Gordonsville restaurants.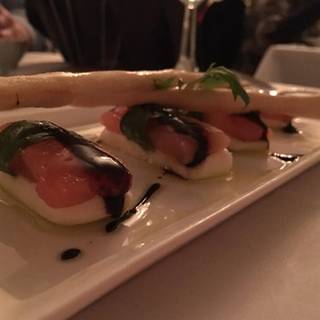 Prospect Hill Plantation Inn and Restaurant
Booked 3 times today
Hidden treasure for Foodies. More

OpenTable Diner -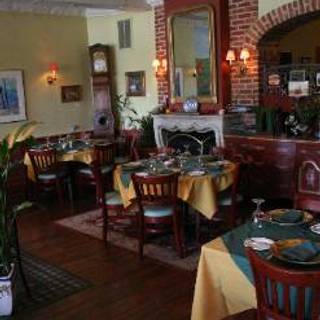 Restaurant Pomme
Booked 4 times today
I was there for Sunday brunch for the first time. The choices were terrific and I enjoyed the eggs benedict over spiced tomatoes in stead of bread. My mother had crepes stuffed with scallops. Yum! to both! Wonderful, friendly service. More

OpenTable Diner -
Discover Gordonsville
Gordonsville, Virginia is located near Charlottesville and provides plenty of great dining options. One of the most common types of restaurants in town is the classic American diner. Down-home foods like fried chicken and mashed potatoes are must-haves in the area. Pair these restaurants with barbecue joints, and you have an unbeatable combination. You may also wish to try some of the diverse local offerings featuring international cuisines. Several Mexican places serve high-quality tacos, and fine dining French restaurants offer clams, coq au vin and escargot. Speaking of seafood, local oysters are king. Gordonsville is one of the best places for catching and eating oysters for you to enjoy in a number of area eateries.
Cities Nearby Gordonsville
More Cities Nearby Gordonsville
Explore the best restaurants near you