Treat your taste buds: Explore Summerville restaurants.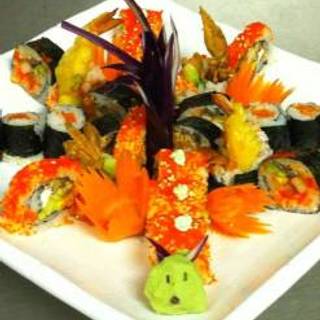 Wasabi of Summerville
Booked 2 times today
Great time and great food. Was able to seat 9 of us same day More

OpenTable Diner -
Great food. Service was a bit lacking but good food made up for it. More

OpenTable Diner -
Since 1999, our founder, Papa Lou, had a vision for a sports bar. A neighborhood place rooted in the community serving incredible, fresh housemade food, a ton of cold beers, and so many TVs you could watch three games at once. All in an energetic atmosphere full of high fives, smiling faces and the friendly, Carolina spirit of hospitality.

The Carolina Ale House team is committed to the universal principal of taking extra special care of you, our guest. Whether it is turning the channel to your game, preparing your order the way you like it or simply giving you a high five after that outstanding play. We call that the Ale Yeah!™ Attitude!

We say THANKS for choosing us today and we look forward to taking care of you…Ale Yeah!More
Discover Summerville
One great place to be for excellent food and dining options is Summerville, South Carolina. You can enjoy an array of diverse restaurants in this community. From Thai restaurants to American cafes, experience a whole world of wonderful food. Sit down and enjoy a great Japanese meal with steak and chicken hibachi. If you're looking for a healthy cafe, head to a breakfast and brunch cafe for some green smoothies and smoked salmon. Don't forget to check out the Thai restaurants serving expertly crafted coconut custard and egg drop soup. For a comforting meal with family-friendly choices, opt for one of the diners serving up classic options like juicy burgers or generous Caesar salads.
More Cities Nearby Summerville
What's your craving? Search by cuisine
Explore the best restaurants near you