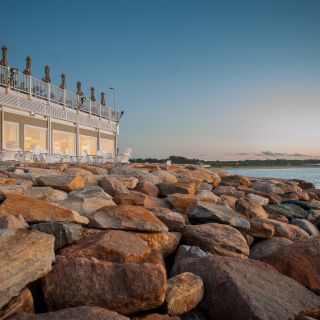 We went to the Coast Guard House on a holiday Monday in February, and it was a beautiful day so ..... lots of people took a ride to the beach and they were very busy for lunch. We had made reservations and the hostess and waitstaff could not have been more pleasant. We ordered shrimp cocktail...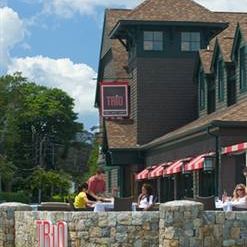 We had a very nice table by the fireplace. The only negative is that I felt some portions were small. The steak portion in particular was very small. It was served with garlic green beans and fries, which were excellent. My salmon portion was fine but the pureed cauliflower and braised cabbage...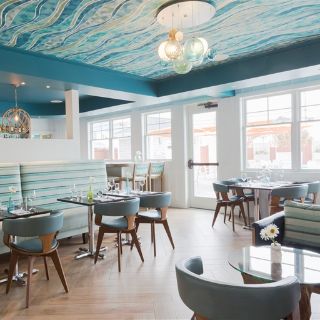 We are in love with tini tinis and colossal coconut shrimp! The alcove seating and unrushed atmosphere were the perfect setting for my daughter's 21st birthday celebration. Peanut butter chocolate pie and cheesecake didn't hurt either!!