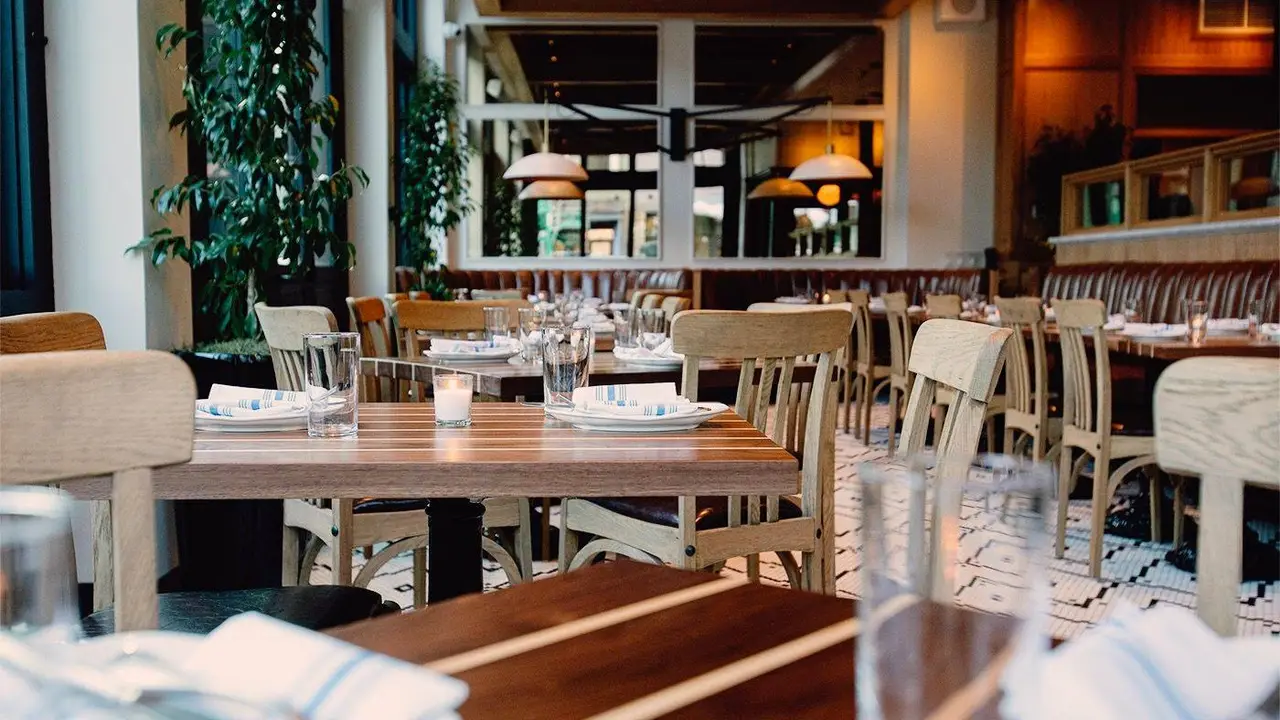 Make a reservation
Order delivery or takeout
Additional information
Dining style

Casual Dining

Cuisines

Italian, Contemporary Italian, Farm-to-table

Hours of operation

Lunch Fri–Sun 11:00 am–4:00 pm Dinner Mon–Thu, Sun 4:00 pm–10:00 pm Fri, Sat 4:00 pm–11:00 pm

Phone number

(513) 419-1820

Payment options

AMEX, Discover, Mastercard, Visa
Neighborhood

Over the Rhine

Parking details

Public Lot

Additional

Bar/Lounge, Beer, Cocktails, Counter Seating, Delivery, Full Bar, Gender Neutral Restroom, Gluten-free Options, Non-Smoking, Patio/Outdoor Dining, Patio/Outdoor Dining, Takeout, Vegan, Wheelchair Access, Wine
What 3,240 people are saying
Overall ratings and reviews
Reviews can only be made by diners who have eaten at this restaurant
4.9 based on recent ratings
4.8

Food

4.9

Service

4.8

Ambience

4.7

Value
OT

OpenTable Diner

Fort Lauderdale

overall

5

food

5

service

5

ambience

5




overall

5

food

5

service

5

ambience

5




overall

5

food

5

service

5

ambience

5




overall

5

food

5

service

5

ambience

5




overall

5

food

5

service

5

ambience

5




OT

OpenTable Diner

San Francisco

vip

overall

4

food

4

service

5

ambience

5




Pepp & DoloresResponded 2 days ago




overall

5

food

5

service

5

ambience

4




Pepp & DoloresResponded 2 days ago




overall

5

food

5

service

5

ambience

5




Pepp & DoloresResponded 2 days ago




OT

OpenTable Diner

Cincinnati

vip

Dined on November 20, 2023

overall

5

food

5

service

5

ambience

5




Dined on November 20, 2023

overall

5

food

5

service

5

ambience

5




Pepp & DoloresResponded 2 days ago




OT

OpenTable Diner

Louisville

vip

Dined on November 19, 2023

overall

5

food

4

service

5

ambience

5




Pepp & DoloresResponded 2 days ago




Dined on November 19, 2023

overall

5

food

5

service

5

ambience

5




Pepp & DoloresResponded 2 days ago




Dined on November 18, 2023

overall

5

food

5

service

5

ambience

5




Pepp & DoloresResponded 2 days ago




Dined on November 18, 2023

overall

5

food

5

service

5

ambience

5




Pepp & DoloresResponded on November 21, 2023




Dined on November 18, 2023

overall

5

food

5

service

5

ambience

5




Pepp & DoloresResponded 2 days ago




Dined on November 18, 2023

overall

5

food

5

service

5

ambience

4




Pepp & DoloresResponded 2 days ago




Dined on November 18, 2023

overall

4

food

3

service

5

ambience

3




Pepp & DoloresResponded 2 days ago




Dined on November 17, 2023

overall

5

food

5

service

5

ambience

5




Pepp & DoloresResponded 2 days ago




OT

OpenTable Diner

Cincinnati

Dined on November 17, 2023

overall

5

food

5

service

5

ambience

5




Pepp & DoloresResponded 2 days ago




OT

OpenTable Diner

Cincinnati

vip

Dined on November 17, 2023

overall

4

food

5

service

5

ambience

3




Pepp & DoloresResponded 2 days ago




Dined on November 16, 2023

overall

5

food

5

service

5

ambience

5




Pepp & DoloresResponded 2 days ago




Dined on November 16, 2023

overall

5

food

5

service

5

ambience

5




Pepp & DoloresResponded 2 days ago




OT

OpenTable Diner

Cincinnati

vip

Dined on November 15, 2023

overall

5

food

5

service

5

ambience

5




Pepp & DoloresResponded 2 days ago




Dined on November 15, 2023

overall

5

food

5

service

5

ambience

5




Pepp & DoloresResponded 2 days ago




OT

OpenTable Diner

Cincinnati

Dined on November 12, 2023

overall

5

food

5

service

5

ambience

5




Pepp & DoloresResponded 2 days ago




Dined on November 12, 2023

overall

5

food

5

service

5

ambience

4




Pepp & DoloresResponded 2 days ago




Dined on November 11, 2023

overall

5

food

5

service

5

ambience

5




Pepp & DoloresResponded 2 days ago




Dined on November 11, 2023

overall

5

food

5

service

5

ambience

5




Pepp & DoloresResponded 2 days ago




Dined on November 10, 2023

overall

5

food

3

service

5

ambience

5




Pepp & DoloresResponded 2 days ago




Dined on November 10, 2023

overall

5

food

5

service

4

ambience

4




Pepp & DoloresResponded 2 days ago




Dined on November 7, 2023

overall

5

food

5

service

5

ambience

5




Pepp & DoloresResponded 2 days ago




Dined on November 6, 2023

overall

5

food

5

service

5

ambience

4




Pepp & DoloresResponded 2 days ago




Dined on November 6, 2023

overall

5

food

5

service

5

ambience

5




Pepp & DoloresResponded 2 days ago




Dined on November 5, 2023

overall

5

food

5

service

5

ambience

5




Pepp & DoloresResponded 2 days ago




Dined on November 5, 2023

overall

5

food

5

service

5

ambience

5




Pepp & DoloresResponded 2 days ago




Dined on November 4, 2023

overall

5

food

5

service

5

ambience

5




Pepp & DoloresResponded 2 days ago




Dined on November 4, 2023

overall

5

food

5

service

5

ambience

5




Pepp & DoloresResponded 2 days ago




Dined on November 4, 2023

overall

5

food

5

service

5

ambience

5




Pepp & DoloresResponded 2 days ago




Dined on November 4, 2023

overall

5

food

5

service

5

ambience

5




Pepp & DoloresResponded 2 days ago




Dined on November 3, 2023

overall

3

food

4

service

2

ambience

3




Pepp & DoloresResponded 2 days ago



Screening

Sick staff prohibited in the workplace
FAQs
You can order delivery directly from Pepp & Dolores using the Order Online button. Pepp & Dolores also offers takeout which you can order by calling the restaurant at (513) 419-1820.
Pepp & Dolores is rated 4.9 stars by 3240 OpenTable diners.
Yes, you can generally book this restaurant by choosing the date, time and party size on OpenTable.
Make a reservation
Order delivery or takeout
Additional information
Neighborhood

Over the Rhine

Hours of operation

Lunch Fri–Sun 11:00 am–4:00 pm Dinner Mon–Thu, Sun 4:00 pm–10:00 pm Fri, Sat 4:00 pm–11:00 pm

Cuisines

Italian, Contemporary Italian, Farm-to-table

Dining style

Casual Dining

Parking details

Public Lot

Payment options

AMEX, Discover, Mastercard, Visa

Additional

Bar/Lounge, Beer, Cocktails, Counter Seating, Delivery, Full Bar, Gender Neutral Restroom, Gluten-free Options, Non-Smoking, Patio/Outdoor Dining, Patio/Outdoor Dining, Takeout, Vegan, Wheelchair Access, Wine
Phone number

(513) 419-1820
Featured in