Treat your taste buds: Explore North Hills (Pittsburgh) restaurants.
North Hills (Pittsburgh) Restaurants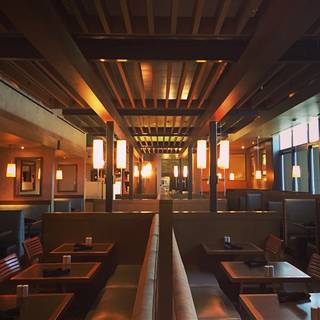 Marketplace Cafe - Nordstrom Ross Park
Booked 2 times today
Outstanding service. All staff seemed to love and enjoy being at work. Wonderful selection of delicious dishes. Bit high priced for lunch, but definitely good food. Best kept secret in the area. More

OpenTable Diner -
Kings Family Restaurants is a chain of family restaurants based in North Versailles, Pennsylvania. It has locations in Pennsylvania and Ohio. Kings opened its doors in 1967 with a handful of family recipes, handed down through generation, like meatloaf, chicken fried steak and roasted turkey. Through the years Kings has made lots of changes and grown with you, our loyal fans. While you will still find you favorites on the menu, we've added new dishes and are sure to please like Grilled Strawberry Salmon Salad, deep Fried Brussel Sprouts and the wildly popular Ultimate Craft Burger. Our goal has always been to please, and we prepare your meals fresh daily, with love. Kings is honored to serve you. So, take a load off, relax and let us feed you. We are sure you'll find something to satisfy your appetite, fries and all. Life, eat it up!More
Discover North Hills
North Hills, a neighborhood stretching along the banks of the Allegheny River, reflects Pittsburgh's ethnic diversity, blue-collar roots, and love of great food. Diners serving up hearty breakfasts, delis offering two-fisted sandwiches, and old-school pizza and pasta joints all coexist alongside trendy Asian eateries, barbecue taquerias, and charming gastropubs. You can find elegant French pastries and coffee just as easily as you can obtain a great burger. Mirroring Pittsburgh's rebirth as a technology and medical hub, cutting-edge vegan cafés and coffee shops abound here, as do tapas and cocktail bars and do-it-yourself salad shops. The food scene in Pittsburgh has never been dull, and North Hills shares in the renaissance of the Steel City, making the neighborhood yet another must-eat-there destination in a city full of them.
More Neighborhoods Nearby North Hills (Pittsburgh)
Explore the best restaurants near you