Treat your taste buds: Explore Venice restaurants.
Cassariano Italian Eatery
Booked 17 times today
This is our favorite restaurant in Venice. The stacked tuna tartare salad is always a wonderful appetizer- it's big enough to share. We love the bolognese sauce. Friends, who were only in town for a few nights, wanted to dine here a second time before heading home. It's a wonderful experience from start to finish. More

OpenTable Diner -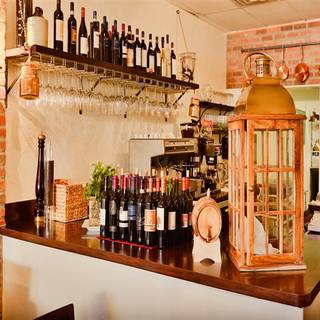 Ristorante San Marco
Booked 9 times today
Good food, nice atmosphere, excellent service. Brought out of town guest who enjoyed. More

OpenTable Diner -
Saltwater Cafe
Booked 1 time today
The menu was extensive. It was a cross of traditional American, seafood (some local) and German cuisine. We ordered 4 items and everything was delicious. I think our server Jane may have been the finest waitress I have ever encountered. Kudos! More

OpenTable Diner -
Discover Venice
The charming Gulf Coast city of Venice offers diners a bevy of restaurants, both in the downtown area and overlooking the Gulf of Mexico. Within the town, diners can enjoy sushi, Italian fare, or Florida-style oysters and seafood. The historic ambiance of the town is evident in the range of restaurants that overlook Centennial Park, often featuring live music performances. A day spent on the Venice Beach might include dining on a pier and enjoying music and seafood favorites during sunset; the atmosphere is relaxed and laid-back. Venice has been called one of America's best beach towns to live in, and this city has it all when it comes to dining on the Gulf or in town.
Neighborhoods Nearby Venice
More Neighborhoods Nearby Venice