Treat your taste buds: Explore Willow Grove restaurants.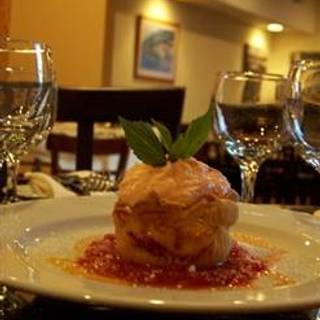 Bistro Albertino
Booked 1 time today
We were late fpr our reservation and the resturaunt was nearly empty at 10 pm. The staff seated us and provided rapid service the food was fantastic and the service equally as good. I'm sure the staff was ready to close up but they allowed us to linger over our wine and conversation with an easy patience. One of the most inderrated resturaunts in the area. More

OpenTable Diner -
Discover Willow Grove
Willow Grove is located in the western suburbs of Philadelphia. Vintage inns with restaurants are prominent in this county. These eateries adopt traditional cooking and dining room layouts. Diners will be well familiar with the classic entrees and appetizers offered here. These eateries are particularly crowded in the spring, so make sure to find reservations beforehand. Chinese food has made a resurgence here over the past few years. Upscale Chinese buffets are common on 3rd Street, and these foods are handcrafted as well. This is not your average takeout cuisine, since these buffets are loaded with international delicacies. From spicy chicken to pork buns, Chinese food is very popular among the younger crowd.
More Neighborhoods Nearby Willow Grove
Explore the best restaurants near you